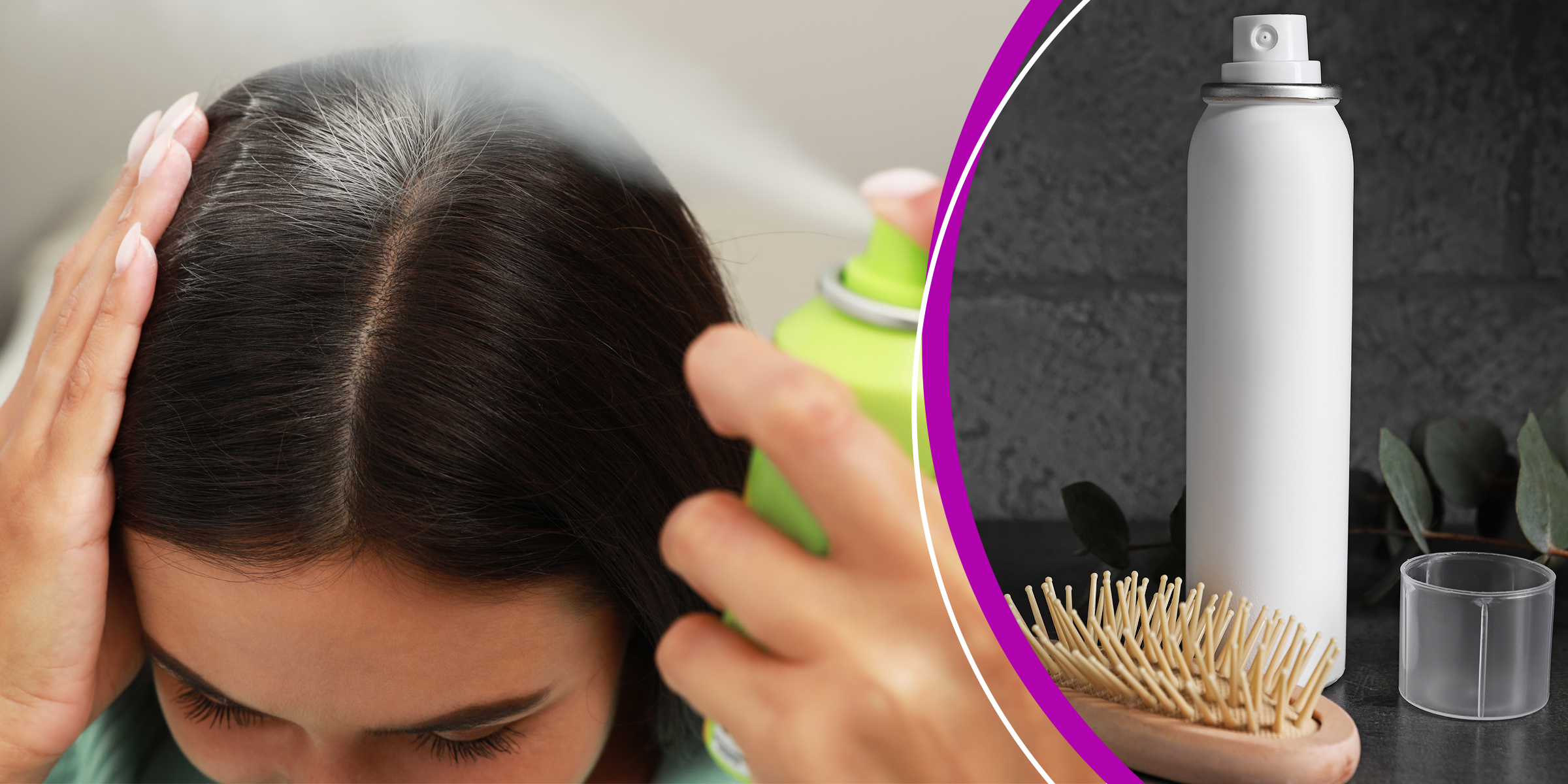 Photo of a woman showing her scalp | Can of dry shampoo and brush | Source: Shutterstock
Why You Should Use Dry Shampoo on Wet Hair and How It All Works

Using dry shampoo on wet hair can be a game-changer when it comes to saving time and prolonging the life of your blowout. While it may seem counterproductive, this cleaning method keeps your hair looking fresh without requiring you to spend hours washing and styling it.
Dry shampoo has become a beloved product in many people's hair care routines, but few know that using it on wet hair yields some of the best results. You can save time and extend the life of your hairstyle by understanding how dry shampoo works and how to use it correctly.
For best results, it's essential to use dry shampoo to prevent your hair from becoming too oily. It absorbs excess oil and prevents buildup in your hair when used in the correct quantity. Remember to use it evenly throughout your hair; this will help ensure that all areas of your scalp and hair receive the product's benefits.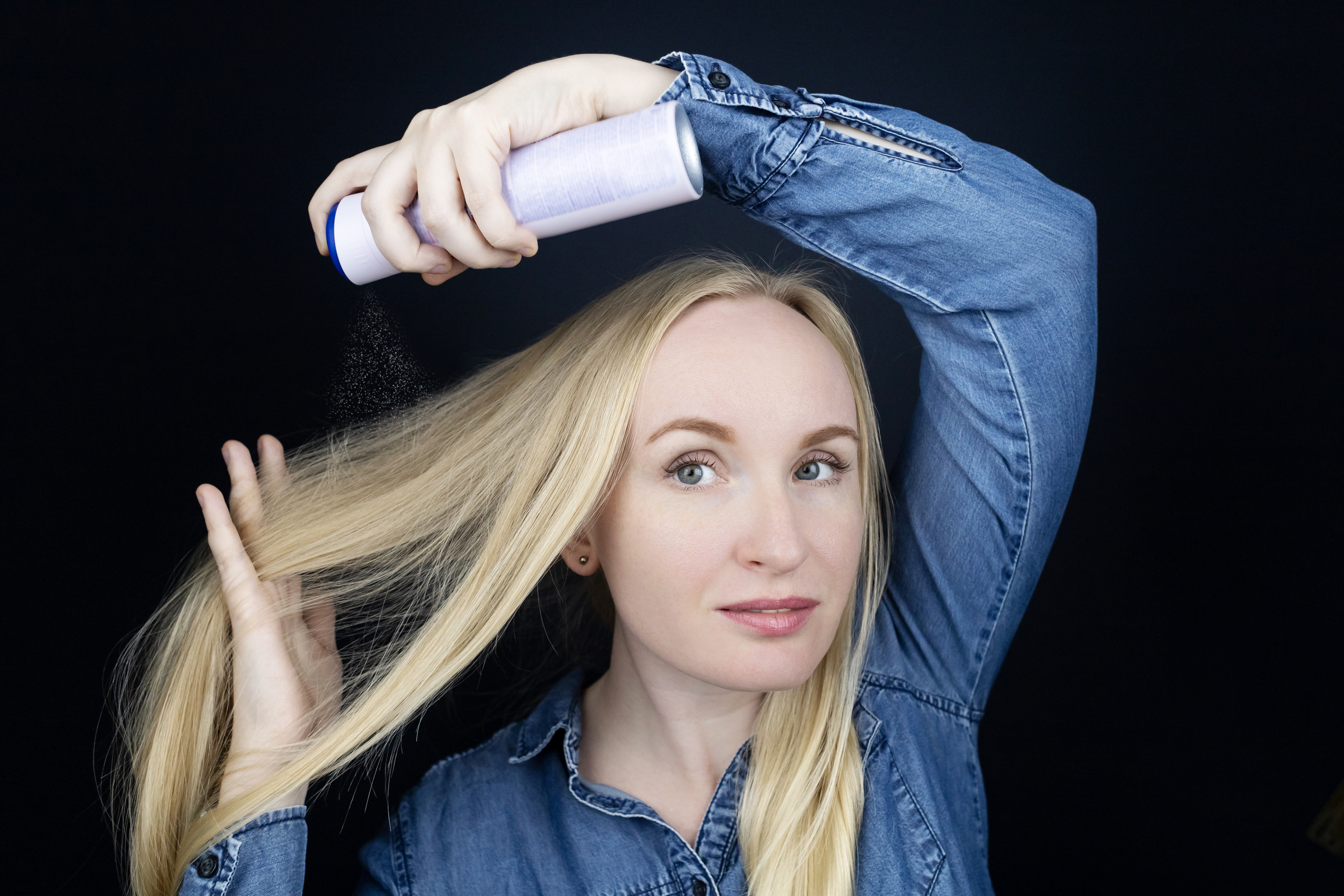 Photo of a woman spraying dry shampoo on her hair | Source: Getty Images
Selecting a dry shampoo that matches your hair type and requirements is crucial since various kinds are available. When browsing for one, prioritize the ones that contain natural ingredients and avoid those containing harsh chemicals that could harm your hair.
Consider your hair type, texture, and styling needs when selecting a product, and read reviews from other customers to find the best product for your needs. If you have fine hair, look for a lightweight dry shampoo that will not weigh your hair down.
Darker hair will benefit from invisible formulas to prevent a chalky residue, while blondes may opt for a powdery formula to cover dark roots. With the right product and proper application, dry shampoo can be a game-changer for extending the life of your hairstyle and keeping your hair looking fresh and clean between washes.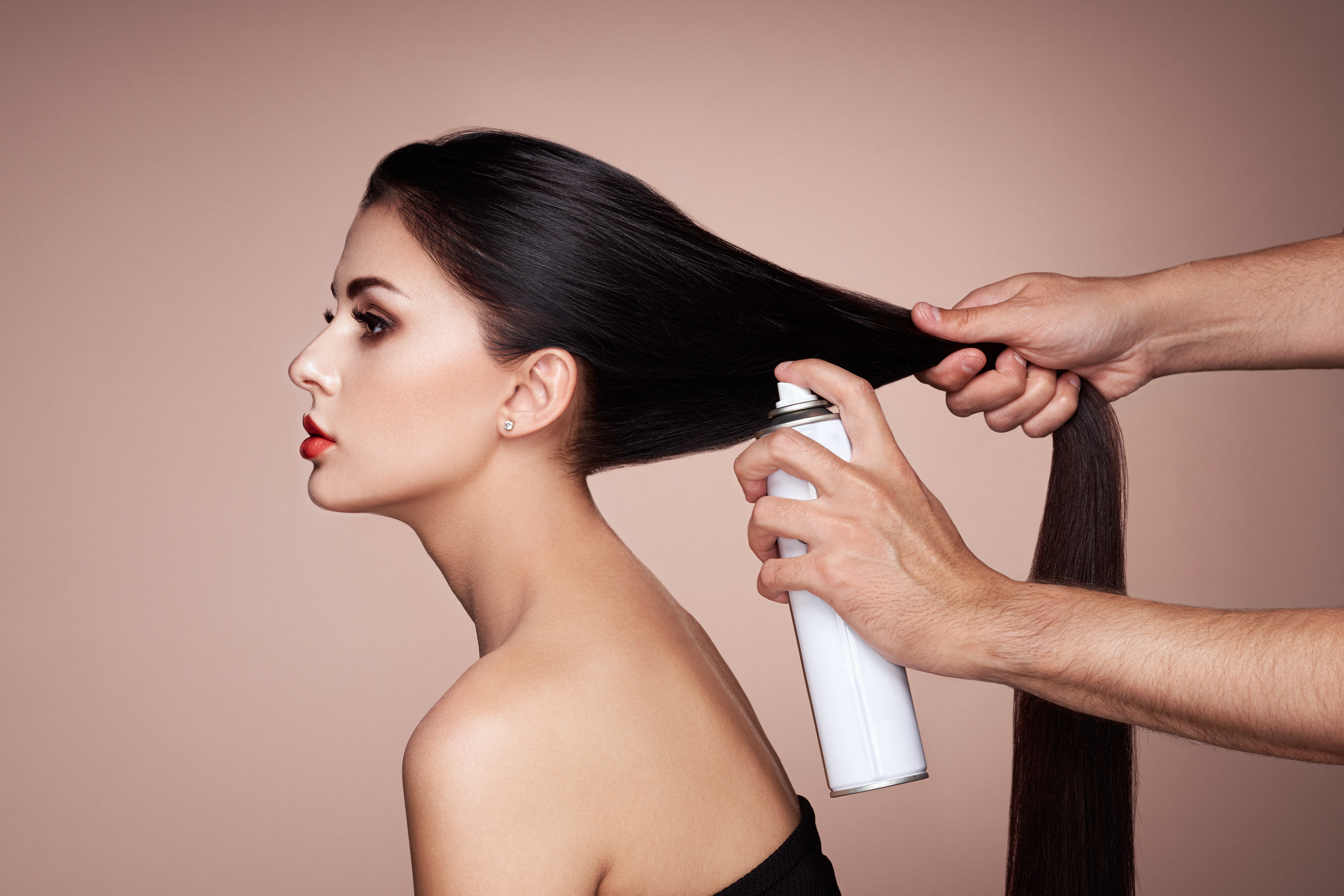 Photo of a woman having dry shampoo sprayed into her hair | Source: Getty Images
Why Use Dry Shampoo on Wet Hair?
Using dry shampoo on wet hair can help to absorb excess oil and sweat, leaving the hair looking and feeling fresher and cleaner. Using conventional shampoo and effectively cleaning hair when damp might be challenging. No one wants to wash their hair excessively as this act can deplete the natural oils in the hair, causing dryness and damage.
A practical and efficient answer to these issues is dry shampoo. It is intended to be applied directly to the hair roots, where sweat and oil build up as it absorbs these contaminants without water, leaving the hair feeling cleaner.
Dry shampoo on damp hair also acts as a binder and creates airy volume by adding texture and body to the hair. This is ideal if you want a hairstyle with volume. However, it is worth noting that it does not hold like hairspray.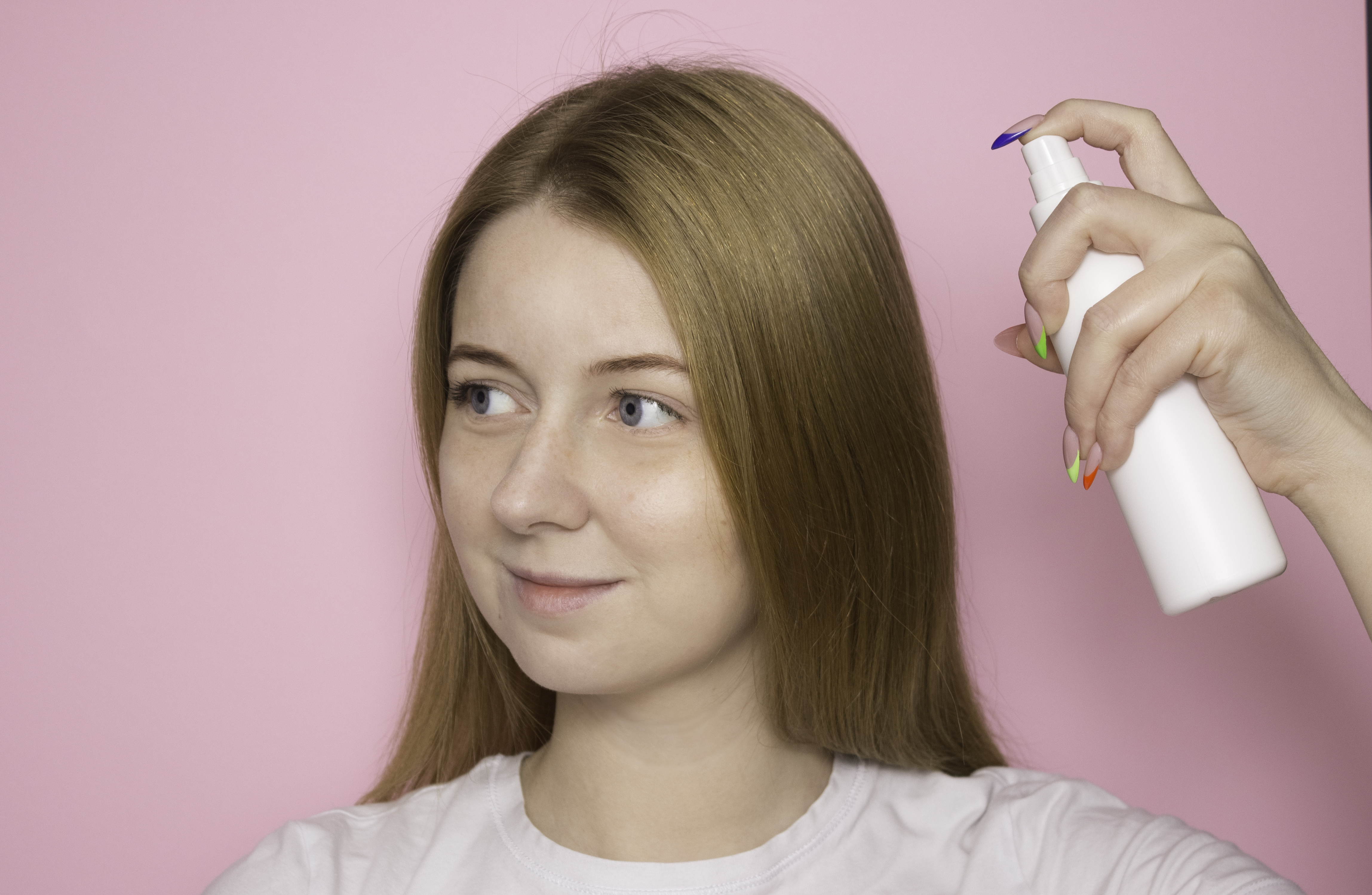 Photo of a woman spraying dry shampoo a few inches away from her hair | Source: Getty Images
Other Dry Shampoo Tips to Know before Using It
It is generally not recommended to use dry shampoo every day. Dry shampoo removes extra oil and sweat from the hair, but if used too frequently, it can also leave a residue on the scalp and hair. This buildup can make the hair appear dull, flat, and lifeless. In addition to other problems, it might cause scalp inflammation.
Daily use of dry shampoo can also disrupt the scalp's and hair's normal oil balance. It can strip these oils away, leading to dryness, breakage, and other damage. Limiting usage to once or twice a week or as needed between regular washes is advisable to maintain your sleek hair.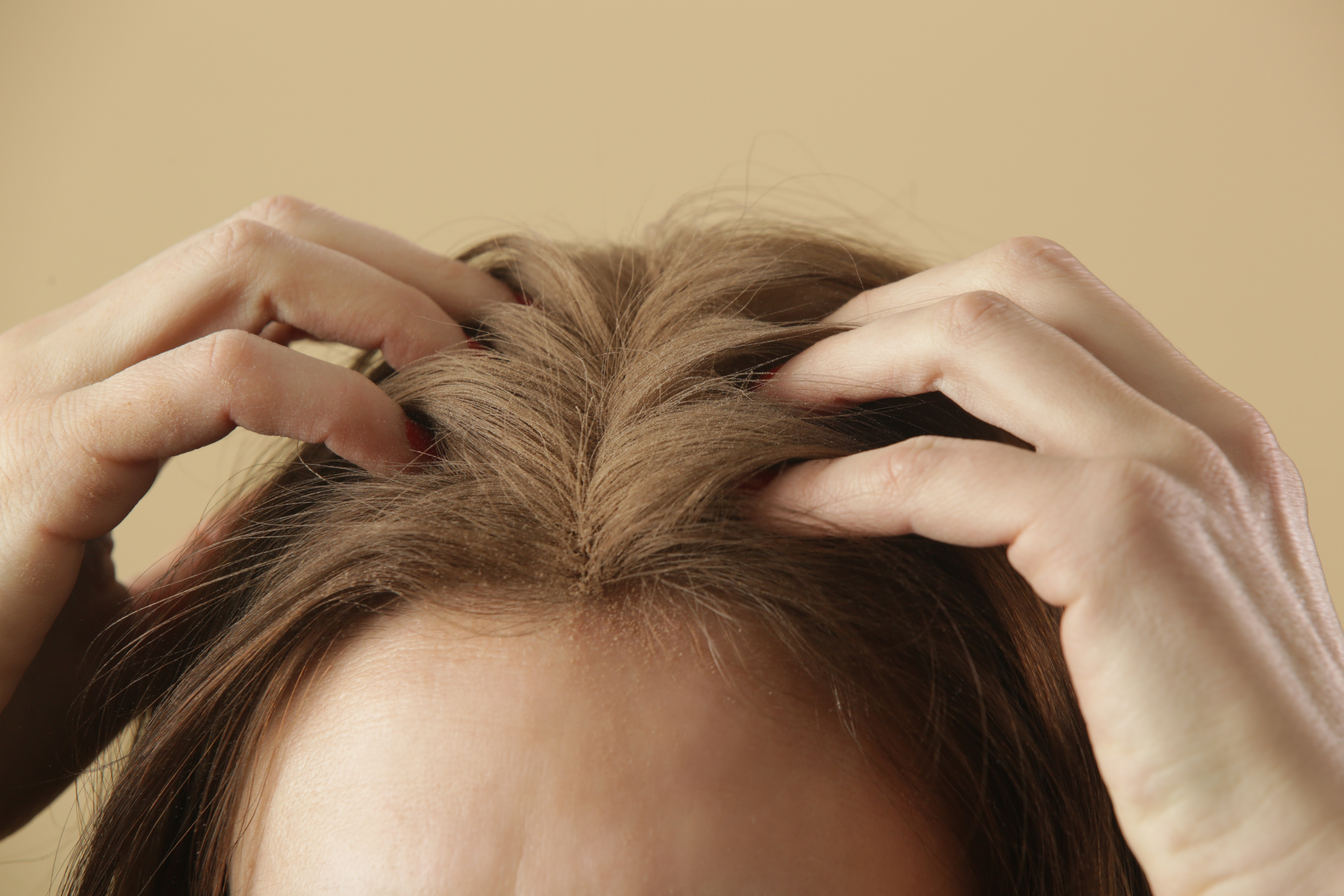 Photo of a woman massaging dry shampoo into her scalp | Source: Getty Images
It's important not to spray dry shampoo too close to your scalp when applying it to your hair. Hold the can at least four inches from your head and spray in short bursts. Avoid applying it directly onto the scalp and instead aim for the roots of the hair, where more oil and sweat tend to collect.
Wait a few minutes after using the dry shampoo to let it soak up any extra sweat and oil from the hair. Then, use your fingers or a brush to work the product through the hair, focusing on the roots and any areas that may be particularly oily.
After using dry shampoo, if your hair still appears oily or greasy, resist the urge to use more. Instead, brush your hair thoroughly to distribute the product and remove any excess buildup. If your hair still looks oily after this, you can add more products.