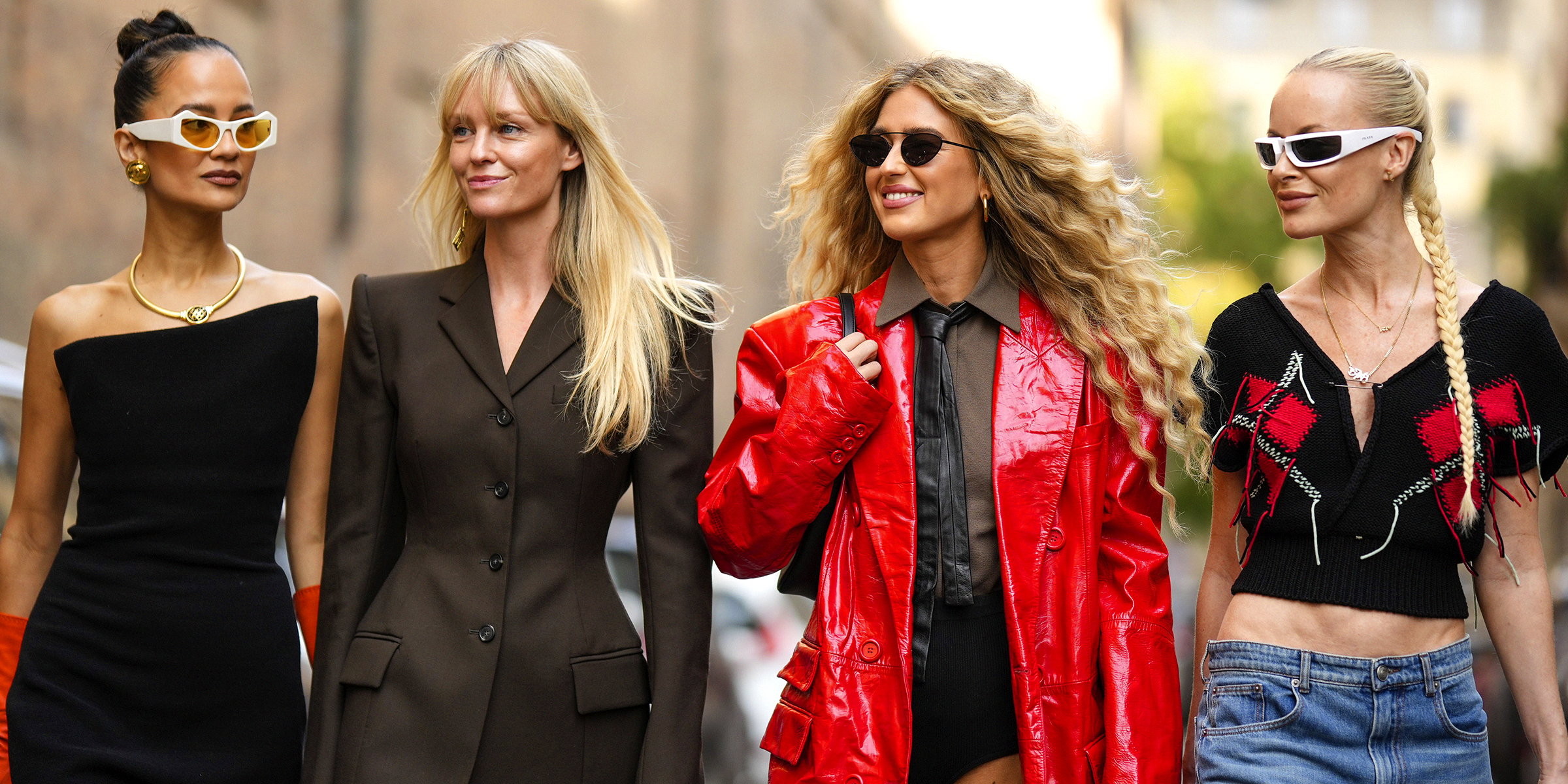 Four women dressed in stylish clothes | Source: Getty Images
Fashion Trends to Try from Every Season in 2023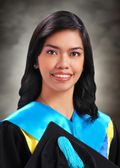 Clothes that are in style and appropriate for every season can help you make a statement. With fashion trends ranging from "ballerina-core" to modernizing 2000s styles, the realm of fashion is constantly progressing.
Fashion is an ever-evolving industry; incorporating it into your wardrobe throughout the seasons can be a fun and creative way to express your style.
Having a distinct sense of style is essential in today's world of fashion, which sees the emergence of new trends with each passing season. Here are some ideas for blending fashion into summer, winter, fall, and spring.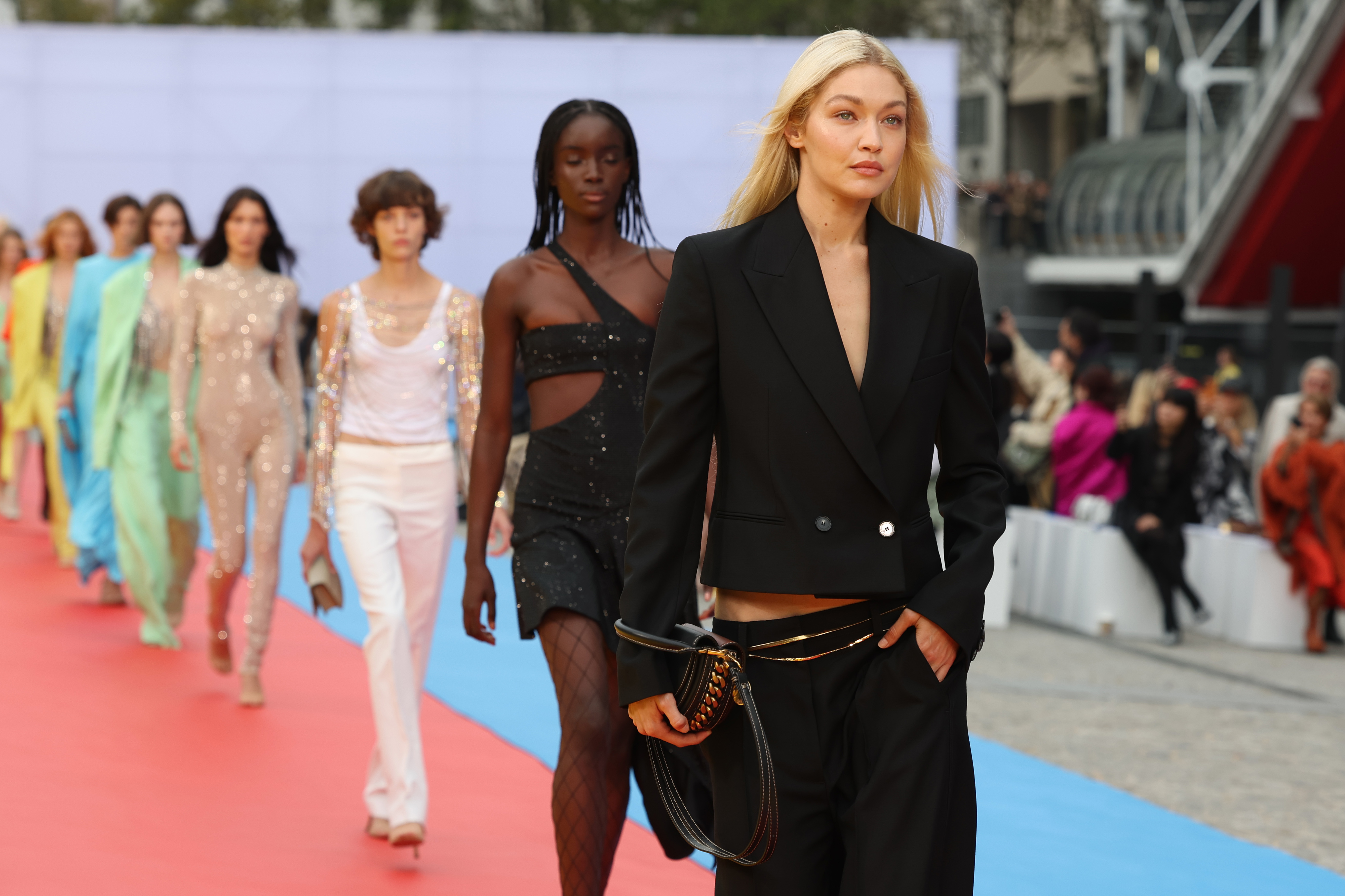 Gigi Hadid and models walk the runway during the Stella McCartney Womenswear Spring/Summer 2023 show as part of Paris Fashion Week on October 3, 2022, in Paris, France. | Source: Getty Images
Style is a constantly evolving concept covering many personal expressions, including fashion, interior design, music, and art. It reflects not only the cultural and social values of a specific time and place but also individual preferences and identities.
The start of 2023 is an excellent time for many of us to declutter our lives, especially our wardrobes. It's an opportunity to examine what we need and no longer use, enabling us to decide what to keep and discard.
As we enter the new year, new styles that reflect modern society's evolving attitudes have emerged. However, it's essential to remember that even small, achievable changes can make a positive difference in our personal style.
Fashion Trends to Try in 2023
Whether you're a fan of oversized pieces, military-inspired fashion, sheer fabrics, or corsets, there are many trends to explore. Keep your fashion radar on for these styles on the runway and in stores, and prepare to take your fashion sense to new heights.
According to fashion experts, the oversized fashion is a trend that is gaining momentum, with Gen Z showing a preference for extra-large shirts and oversized blazers over skinny jeans. Other trends, such as flared bottoms and wide-leg pants, are also on the rise.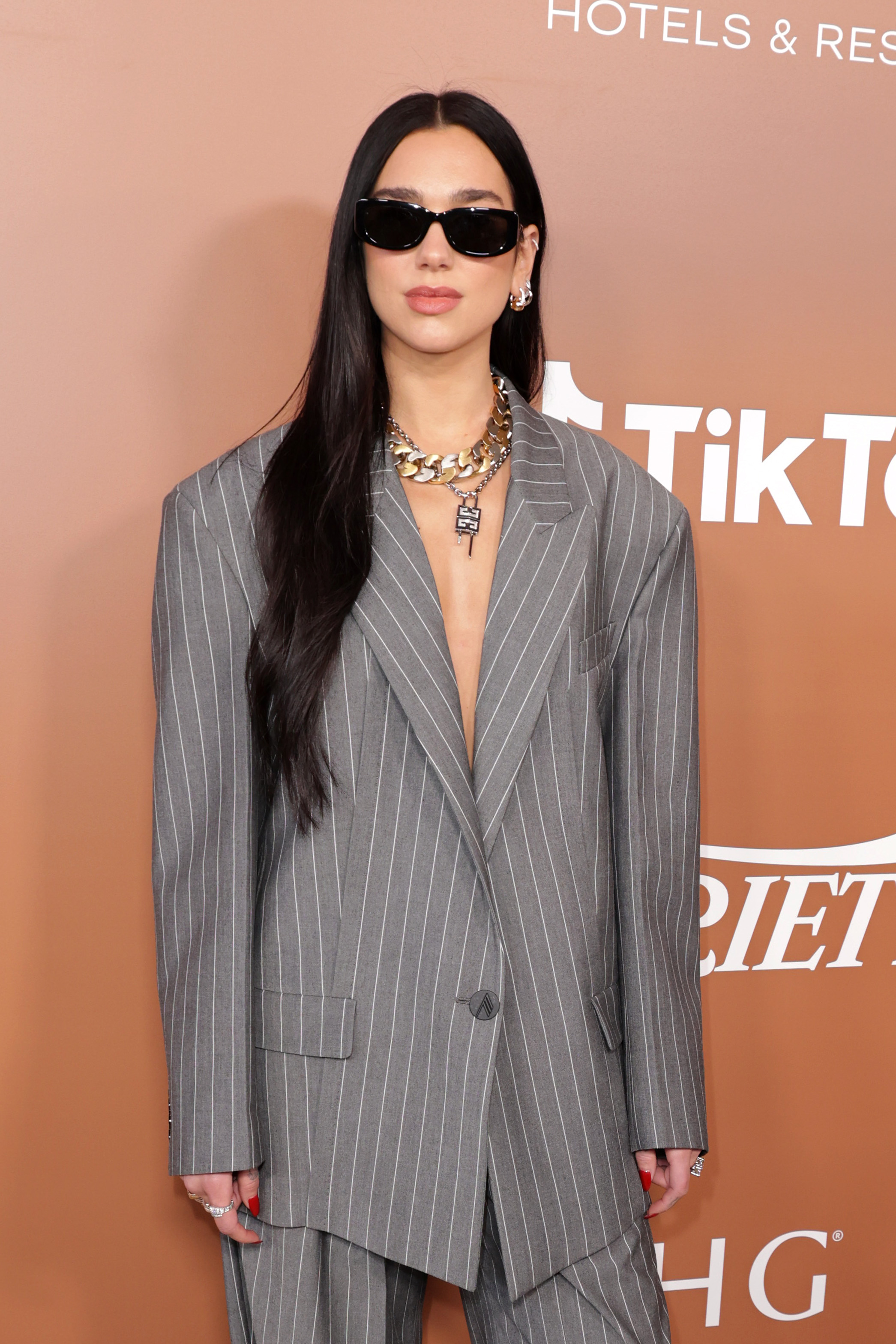 Dua Lipa attends Variety's 2022 Hitmakers Brunch at City Market Social House on December 3, 2022, in Los Angeles, California. | Source: Getty Images
Corsets are in for this year as well. Several celebrities, including Kim Kardashian, flaunt the Victorian-era corset look, and this trend is here to stay.
Smocked corset dresses, offering a tight-to-the-body, sexy yet cool aesthetic, will be in vogue, according to Katia Barros, co-founder of the renowned fashion brand Farm Rio.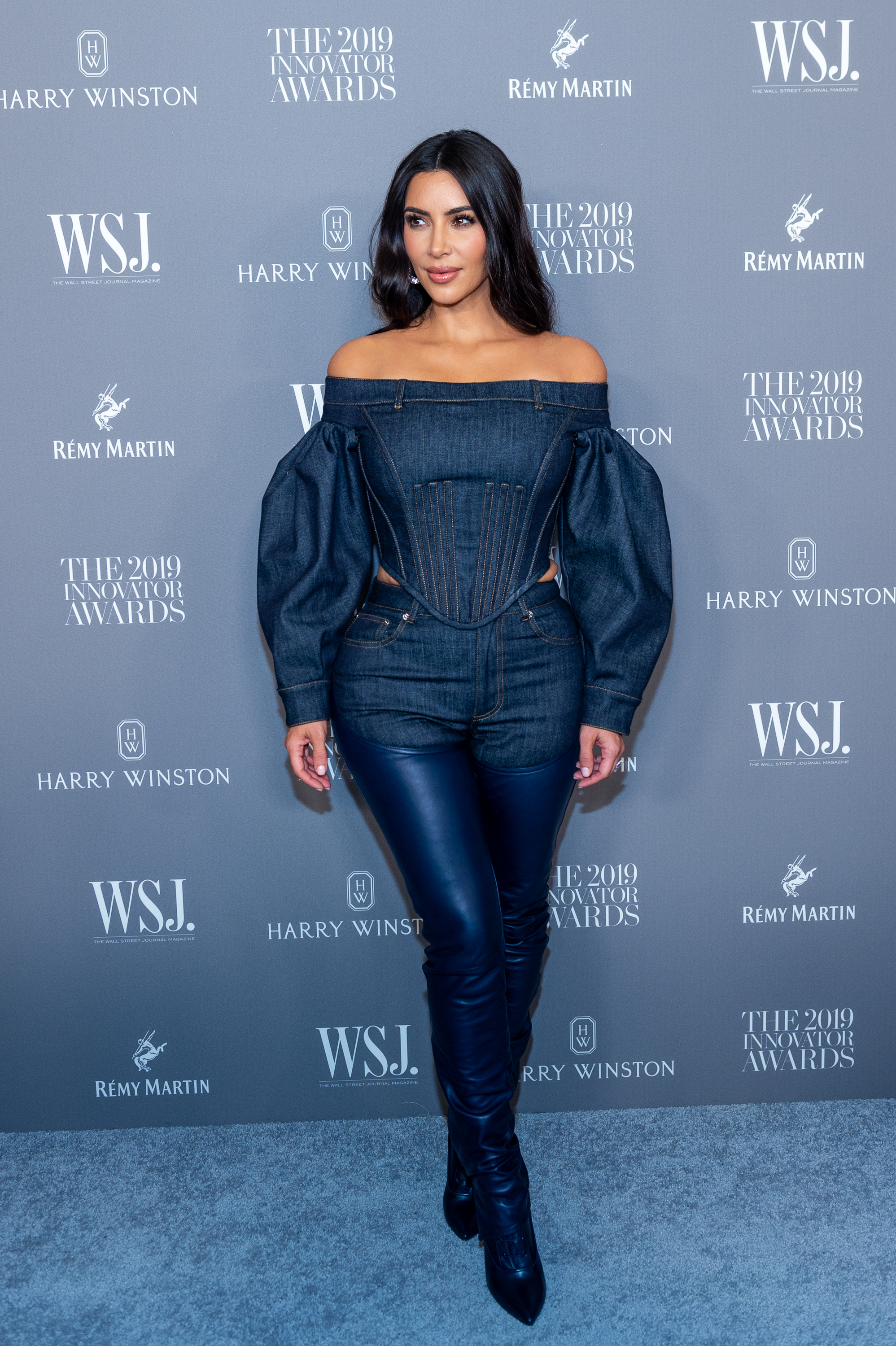 Kim Kardashian attends the WSJ Mag 2019 Innovator Awards at The Museum of Modern Art on November 06, 2019, in New York City. | Source: Getty Images
Sheer fabrics are in vogue and have been identified by fashion experts as a trend for 2022. This fashion look will continue dominating in 2023, incorporating elements such as lace, rhinestones, and sheer panels in clothing.
While the sheer trend may seem alluring and exudes a flair of femininity, it also poses a risky side as it requires substantial layering on top and underneath.
Fashion enthusiasts are showing interest in minidresses and skirts. They are becoming more prevalent in the fashion industry in 2023, indicating the end of maxi dresses and the rise of shorter hemlines.
Industry experts have predicted a surge in popularity for minidresses, micro-mini skirts, tailored skirts, and skirts with daring cutouts.
Fashion enthusiasts often resort to military-inspired styles as a go-to option. With Bella Hadid serving as inspiration, the cargo pants trend is expected to become more popular in 2023.
These looks represent a shift from utilitarian workwear to military-inspired basics emphasizing surplus colors and intricate details. The trend has already been seen on the spring runways of fashion brands Coperni and Diesel.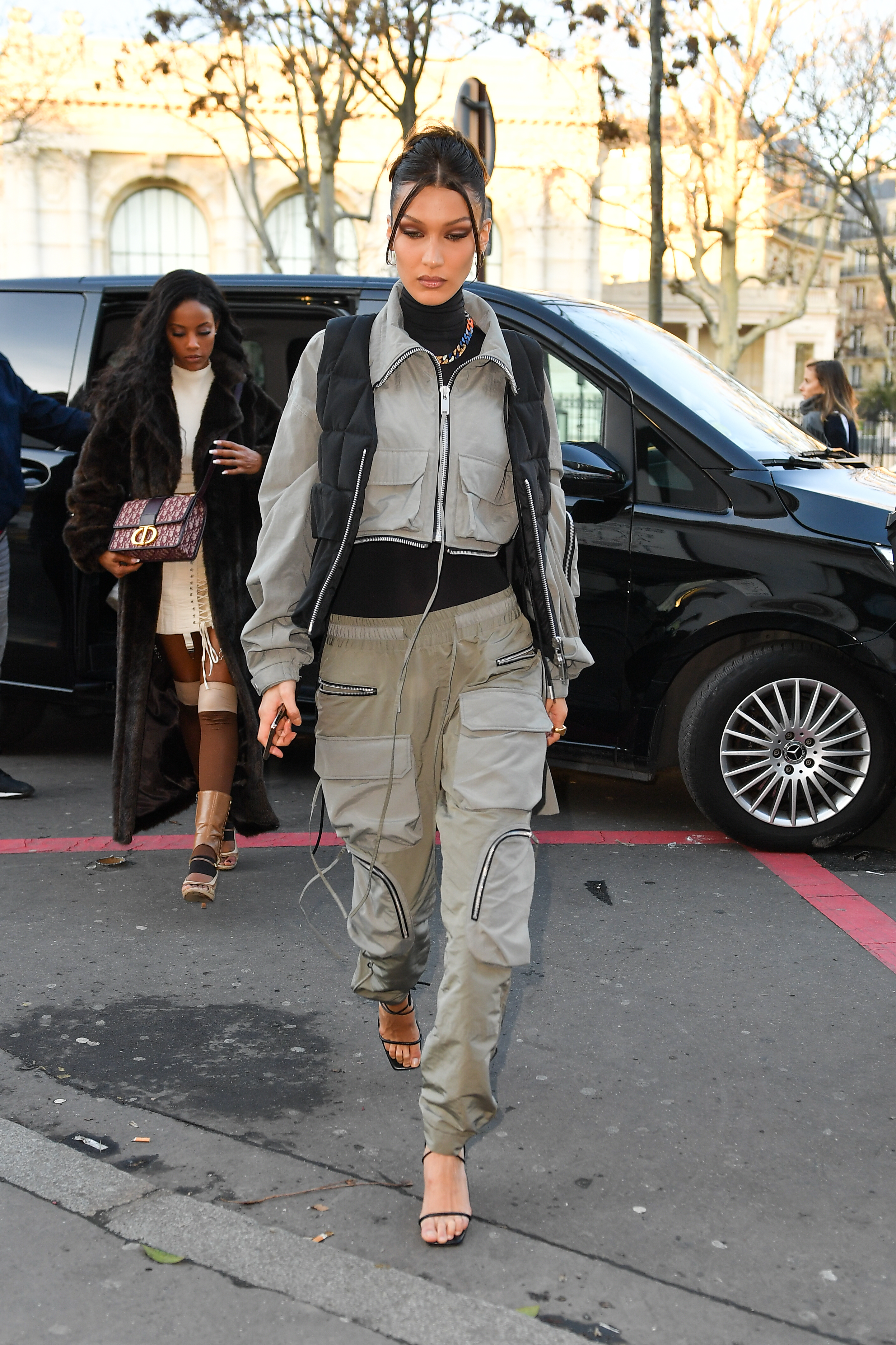 Bella Hadid is seen arriving at Tatras fashion show during Paris Fashion Week - Menswear F/W 2020-2021 on January 16, 2020, in Paris, France. | Source: Getty Images
Although not all of us can move with the grace of ballerinas, we can effortlessly emulate their style by wearing ballet-inspired footwear, such as ballerina shoes.
The "ballet-core" trend is here to stay and will bring ballet flats and Mary Jane shoes into the fashion scene as the "It" shoes of 2023.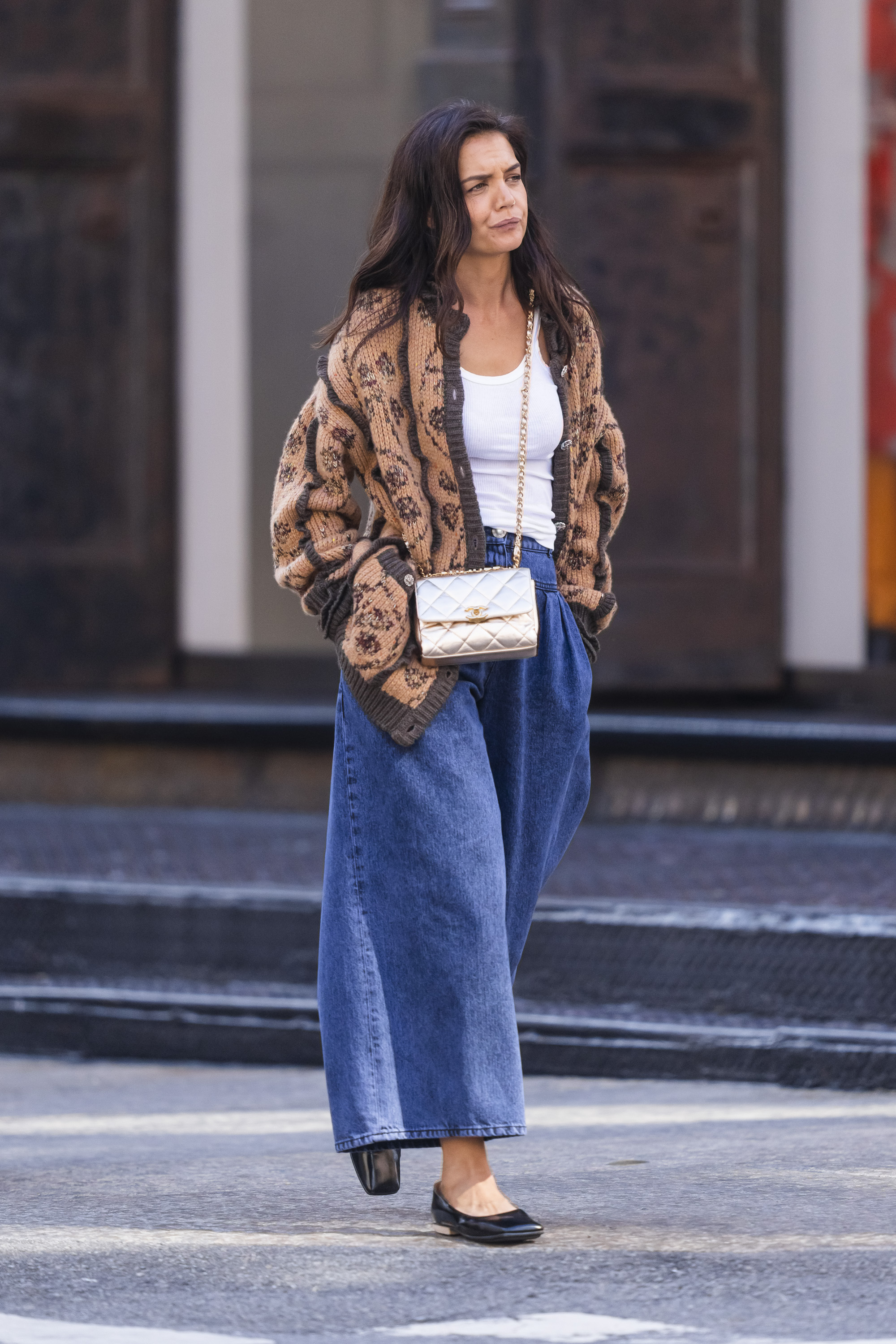 Katie Holmes is seen in Tribeca on September 20, 2022, in New York City. | Source: Getty Images
Spring/Summer Trends in 2023
The start of spring marks the beginning of a new season's worth of fashion trends. Since the weather may still be chilly in the spring, it is essential to learn how to dress appropriately by mastering the art of layering.
Instead of bulky polo shirts, wear lighter-weight crochet knits with fringe detailing. Consider exchanging your wool maxi coat for a denim jacket with asymmetric hems or attractive detailing on top.
When it comes to the summer of 2023, it's time to start baring some skin. Knee-high splits, geometric cutouts, and sheer fabrics are all on-trend, providing opportunities for sultry skin exposure.
Adding a touch of vintage may elevate one's look. A hooded gown inspired by It-girls from the 1970s adds drama and elegance to your outdoor ensemble.
Fall/Winter Fashion Trends in 2023
Fashion in the fall and winter of 2023 focused on refined elegance while integrating freedom and self-expression. Several brands have created pieces that can be worn daily, and the emphasis has shifted from casual and practical clothes to more chic ones.
The trend of layering skirts over pants, reminiscent of the 2000s, has persisted in the fashion world for nostalgia's sake, with Fendi, Givenchy, and Chanel showcasing matching color and tone combinations.
Micro-short shorts, whether for athleisure or officewear, made a versatile statement at Miu Miu, Andreas Kronthaler for Vivienne Westwood, and Ferragamo.
On the other hand, graphic, structured shoulders at Louis Vuitton, Alexander McQueen, and Bottega Veneta emphasized the face and rhythm of outfits.
Brands such as Loewe, Givenchy, and Paco Rabanne added a bright and cheerful twist to winter looks with a palette of pop colors.
Meanwhile, denim on denim is a total look with similar shades at Ami, Y/Project, and Versace, showcasing bleached, raw, deconstructed, and sharply tailored designs.
Creativity and confidence are keys to styling your clothes, makeup, and accessories. Make a statement with your wardrobe by taking risks and trying new things.