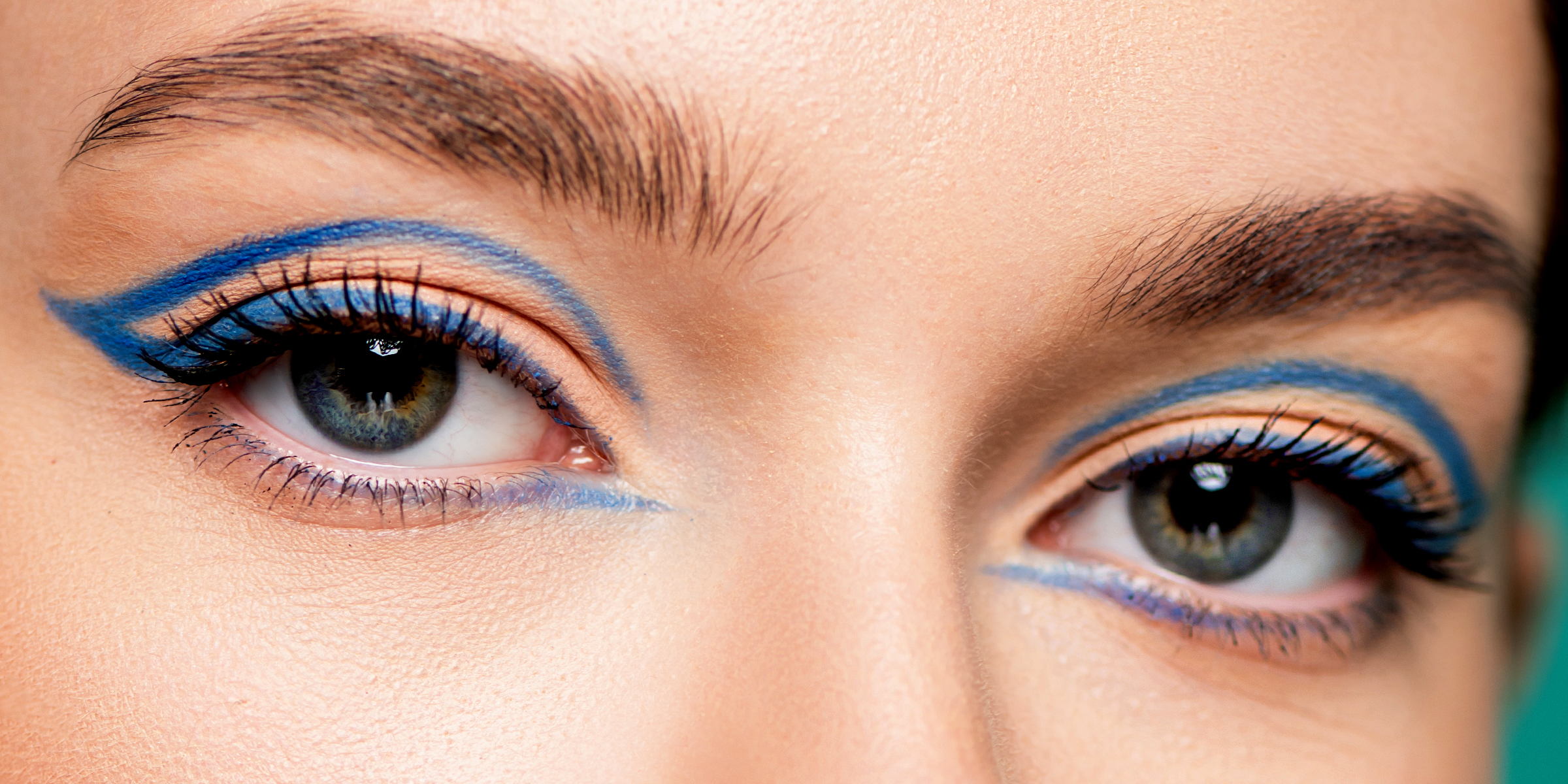 Blue eyeliner. | Source: Shutterstock
How to Choose Eyeliner for Blue and Other Eye Colors

Using the correct eyeliner color for blue eyes can transform watery peepers into piercing orbs that grab attention. While dark shades of black and brown work on all eye colors, darker hues can appear more formal for those with lighter irises.
An important consideration when selecting an eyeliner color for one's eye color is color theory, as will all art. For instance, blue is positioned opposite to yellow in the color wheel, making flaxen shades a perfect choice for individuals with blue eyes.
A classic makeup artist's technique to instantly brighten eyes is to line the inside of the lower lid with white or a light peachy nude. While this beauty hack works all eye colors, read further for tips, tricks, and recommendations for your specific hue.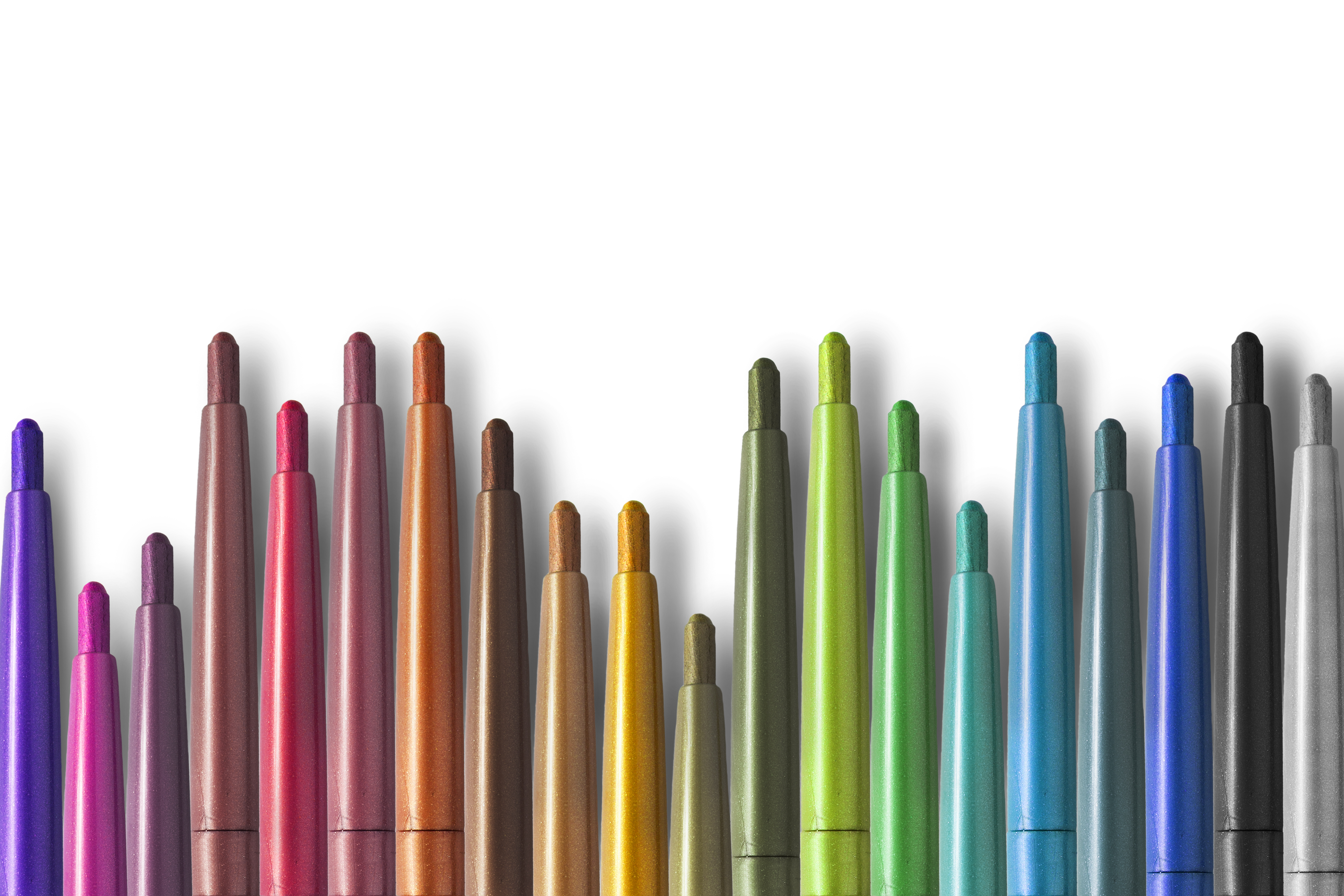 A rainbow of eyeliners. | Source: Getty Images
Eyeliners for Blue Eyes
"Golden browns, bronzes, and coppers all set blue eyes off nicely," MUA Beau Nelson said in Vogue. For aquamarine eyes, the LA-based profession uses warm hues like rusty orange.
SHEN Beauty makeup artist Samson Smith recommends red-browns instead of black to "boost your eye color and look more natural." While earthy tones are a good contrast to make one's eyes bluer, blue and darker shades like navy can create a magical effect.
Additionally, makeup artist Nicole Moleti warns that pastel shades of plum and lilac liner against blue irises are not as flattering and can make one look dated.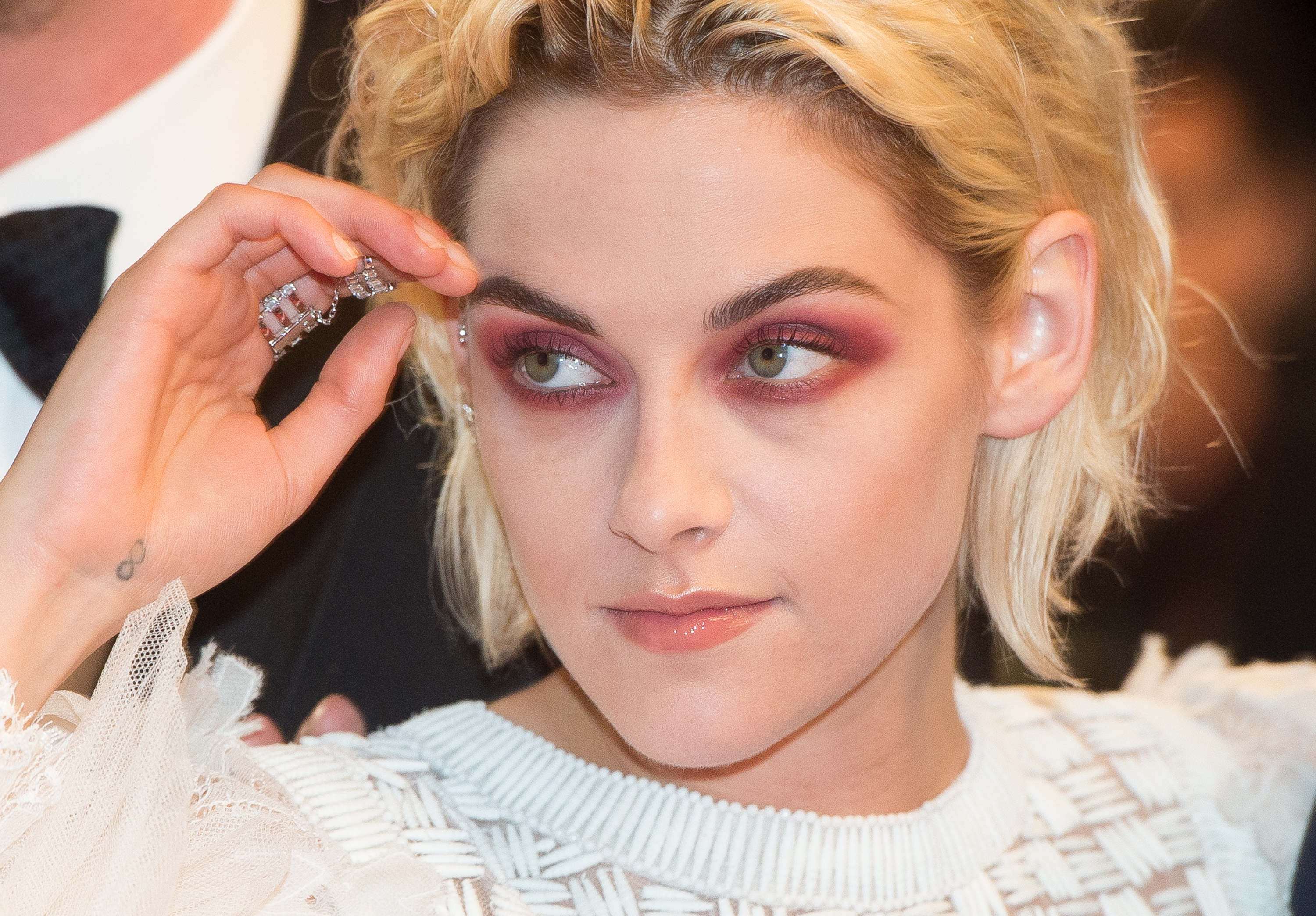 Kristen Stewart attends the screening of "Personal Shopper" at the annual 69th Cannes Film Festival at Palais des Festivals, on May 17, 2016, in Cannes, France. | Source: Getty Images
Eyeliners for Green Eyes
Green-eyed actress Kristen Stewart has successfully rocked burgundy red eyeliner and shadow at many events. According to color theory, this shade is so successful on "The Runaways" star because green and red are complimentary colors on the color wheel.
However, The Wildflower Collective's Analisa Marie cautions that one can "quickly go from bold to looking irritated if you diffuse a color like this too much."
If the burgundy is too bold, try a dark purple that contrasts dramatically. It is worth noting that all shades in the plum family, such as berries and wine, are most becoming around green eyes.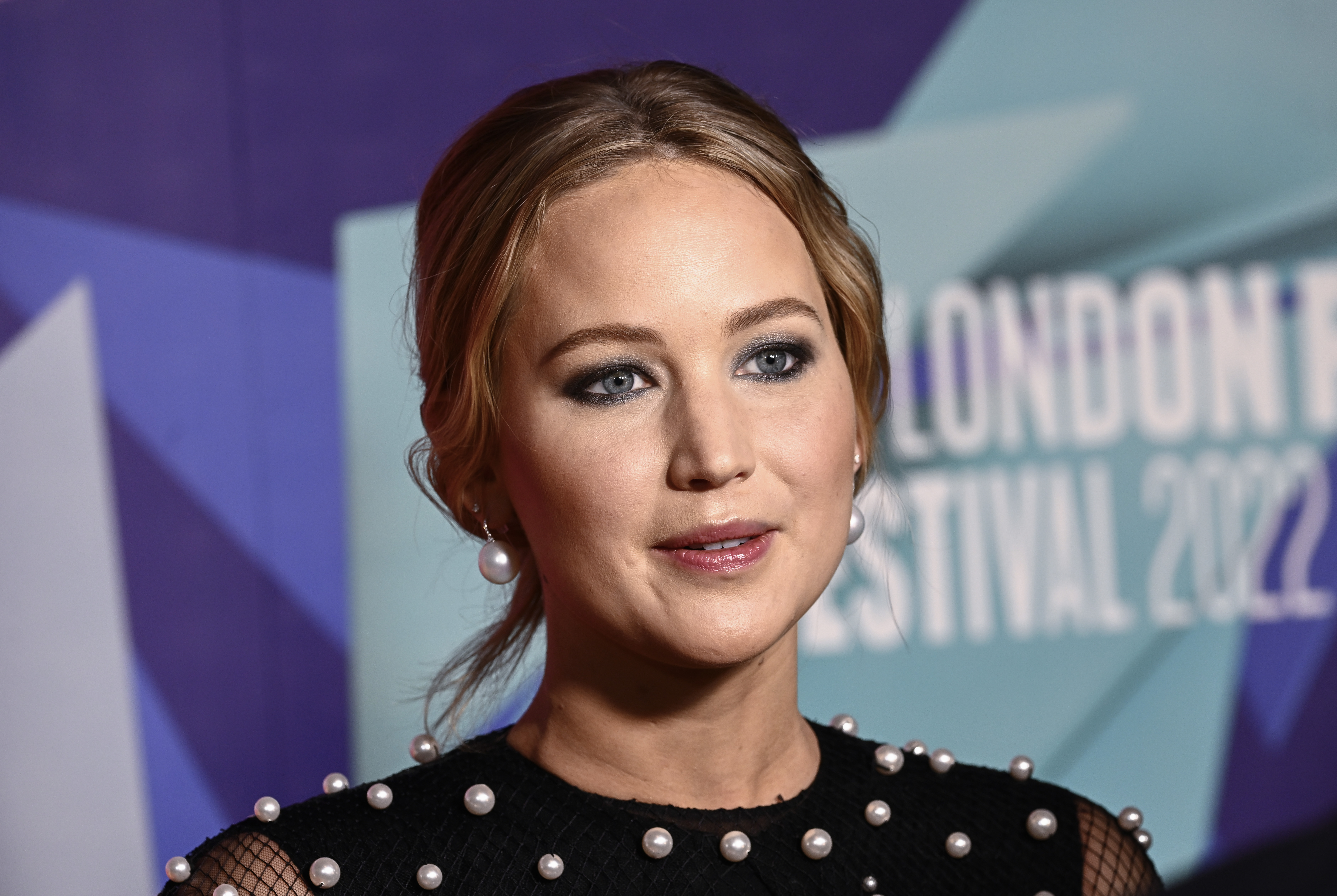 Jennifer Lawrence attends the "Causeway" European premiere during the 66th BFI London Film Festival, at the BFI Southbank, on October 8, 2022, in London, England. | Source: Getty Images
Eyeliners for Grey Eyes
It is said that people with grey eyes have one of the rarer shades of eye color. According to Vogue, only 3% of the US population has it, but that in no way limits their options when lining the windows of their soul.
Jennifer Lawrence's eyes look hauntingly intense in smoky grey-scale shades. Sephora Pro makeup artist Amy Suchma recommends staying with silver, grey, charcoal, or black to achieve this look that will make grey eyes appear lighter.
On the other hand, celebrity makeup artist Katie Jane Hughes is all for color as she uses "deep, beautiful reds" when she needs "high contrast and makes the eyes pop."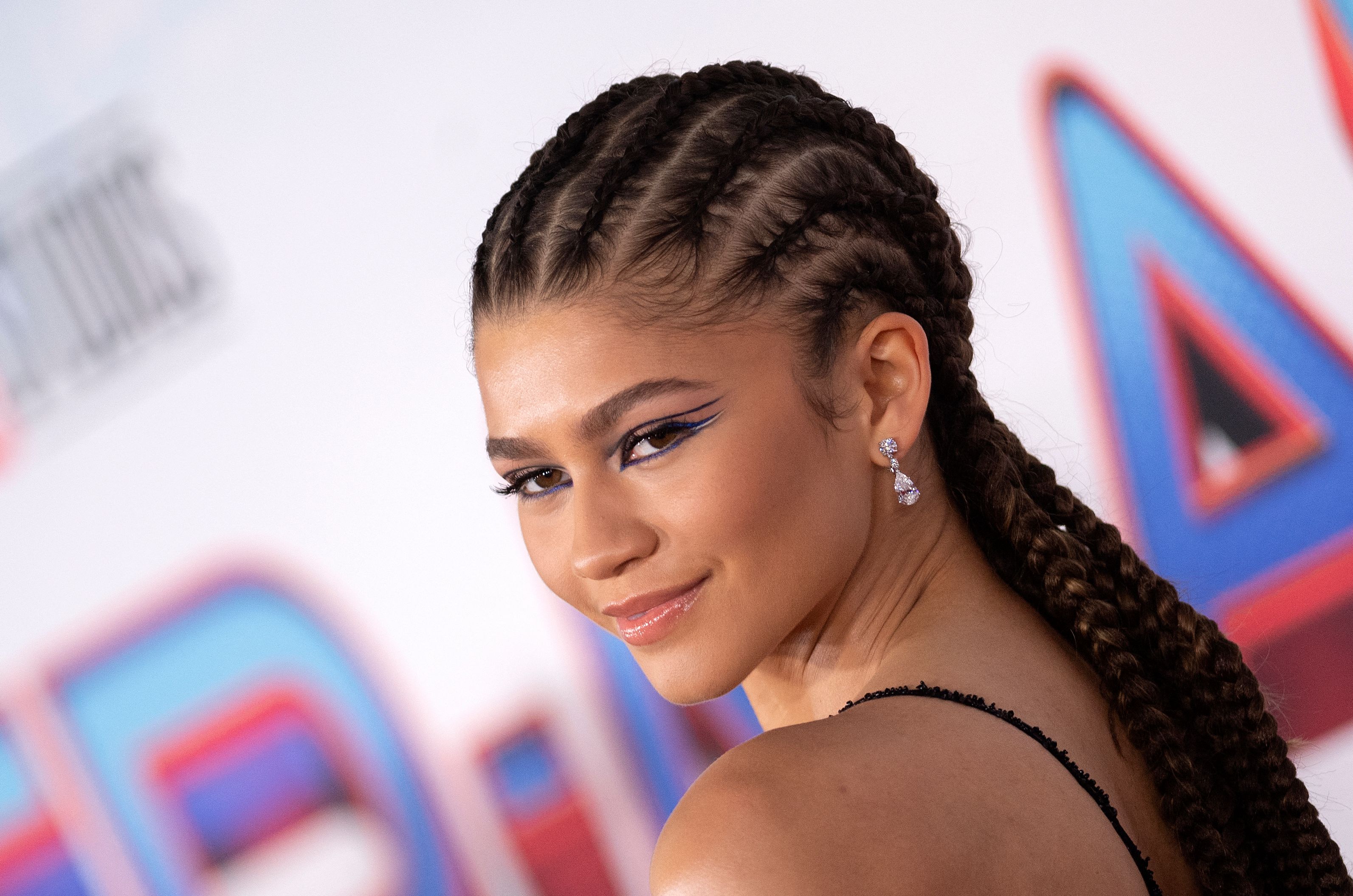 Zendaya attends the "Spider-Man: No way home" premiere at the Regency Village and Bruin Theatres, in Los Angeles, California, on December 13, 2021. | Source: Getty Images
Eyeliners for Brown Eyes
As brown eyes are already neutral, Hughes gives the go-ahead to "really play with color." She prefers using liners in jewel tones. MAC Cosmetics Senior National Artist Keri Blair agrees:
"Brown eyes have this innate ability to look stunning in every color because brown is generally created by mixing all the primary colors together."
Makeup artist and entrepreneur Charlotte Tilbury say, "Amber and midnight-blue tones emphasize the light flecks in brown eyes." Tasha Reiko Brown brightens brown peepers by dabbing a warm gold in the inner corners, which adds an extra sparkle when it "catches the warm light of brown eyes."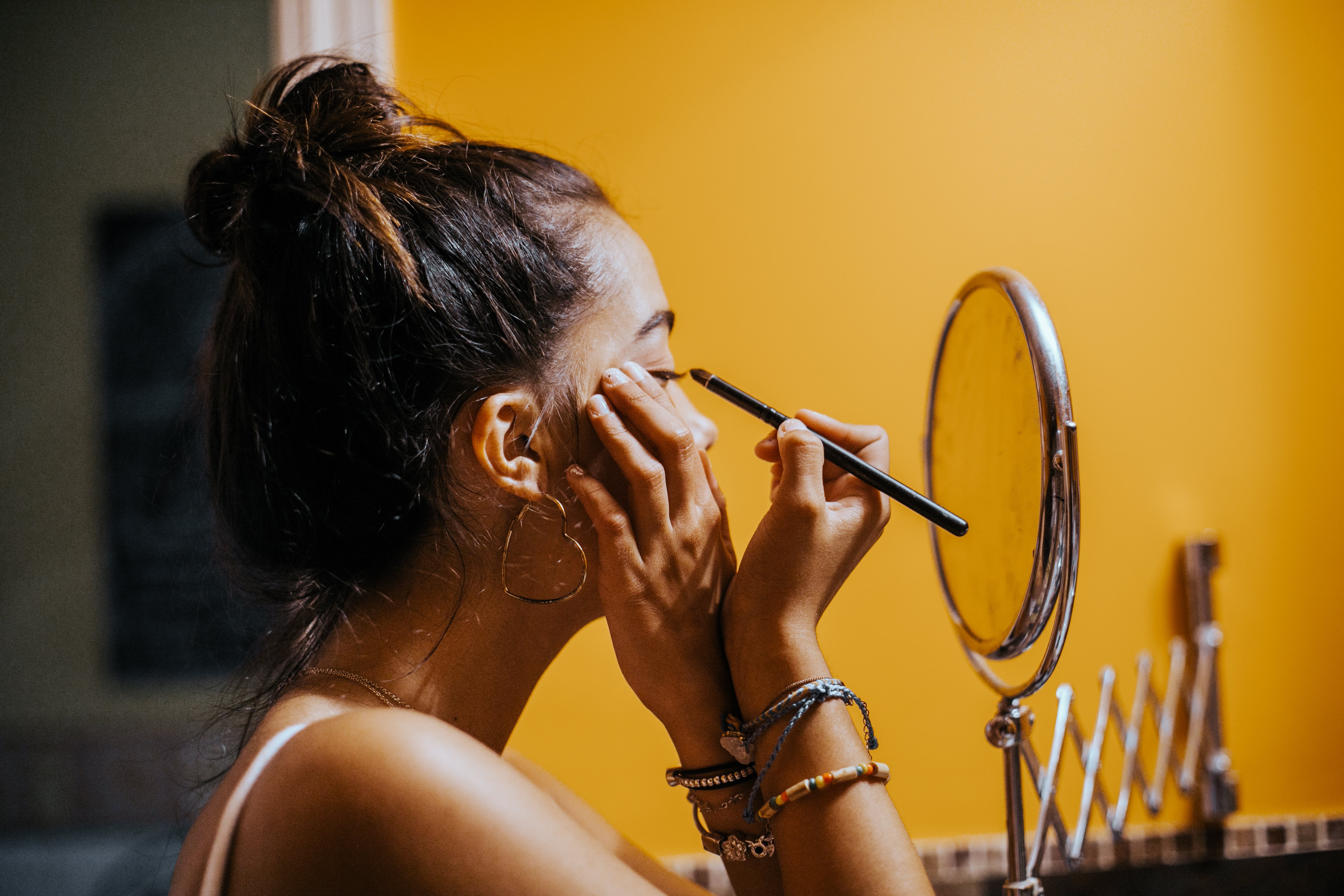 Stock image | Source: Getty Images
Eyeliners for Hazel Eyes
When highlighted with the correct cosmetics, hazel irises can appear to take on a glorious golden hue. Gold, bronze, and brown are complementary shades that sparkle hazel eyes. Smith's top tip for bringing out the green in this multidimensional eye color is burgundy or purple.
Nelson agrees that "purples, pinks, burgundies, and cranberries" are the direction to take when accentuating one's green flecks. Using blue or purple eyeliner with cool undertones can add brightness to enhance hazel-colored eyes with more brown tones.