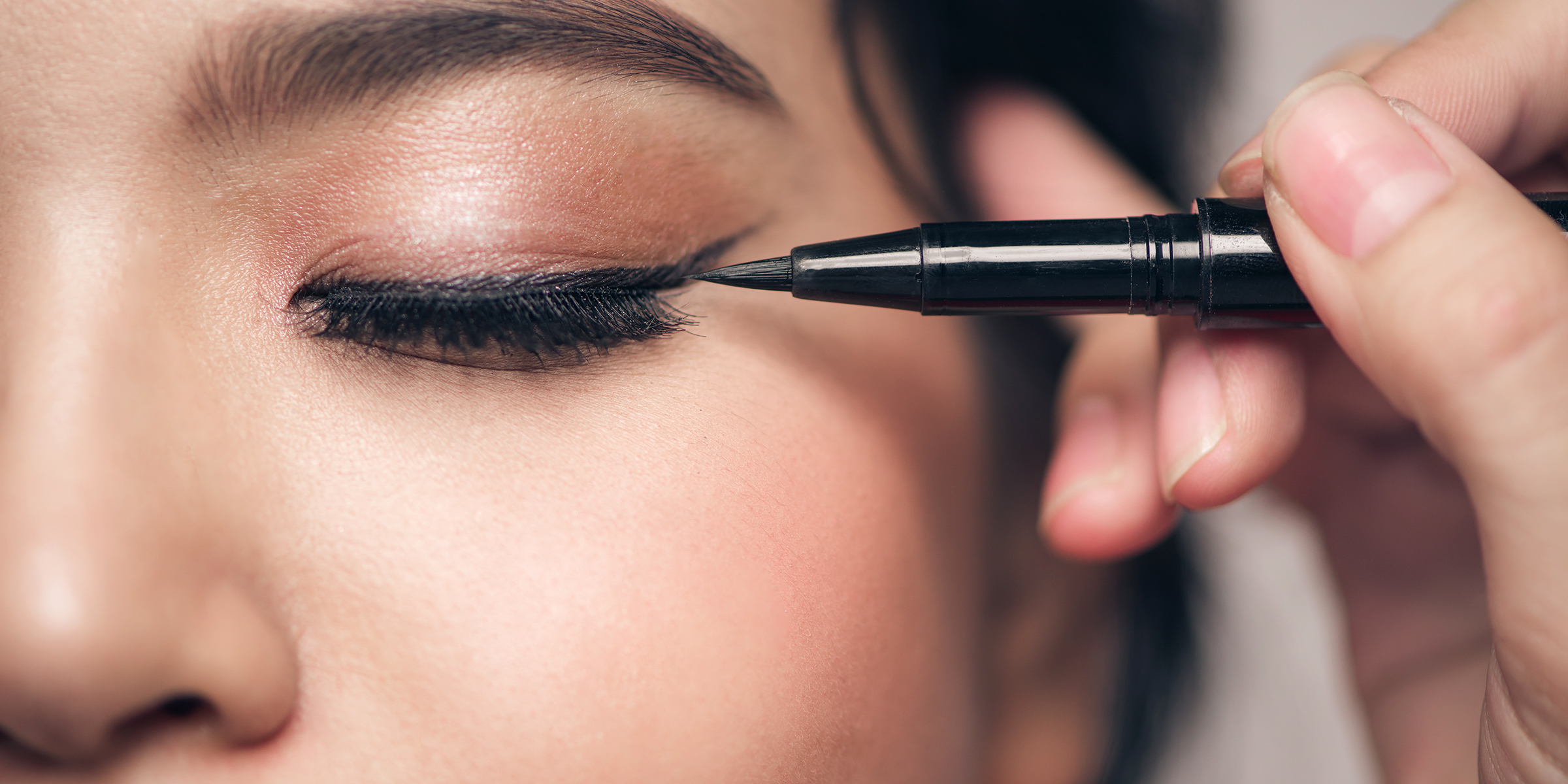 A makeup artist applies eyeliner to a woman's eyelid. | Source: Shutterstock
How to Make Eyeliner Out of Eyeshadow: 8 Life Hacks for a Vibrant & Lasting Finish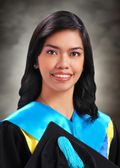 In the realm of eye makeup, learning how to create stunning graphic eyeliner out of eyeshadow is a popular and creative avenue to explore. There are plenty of eye makeup and eyeshadow tutorials to learn from.
The art of applying eyeliners constantly evolves, and makeup enthusiasts can't seem to stop creating stunning looks. Whether you're a makeup novice or a seasoned pro, there's always something new to learn in the world of eye makeup.
From making your eyeliner with eyeshadow to mastering its application, there are countless ways to improve your eye makeup skills and showcase your unique style.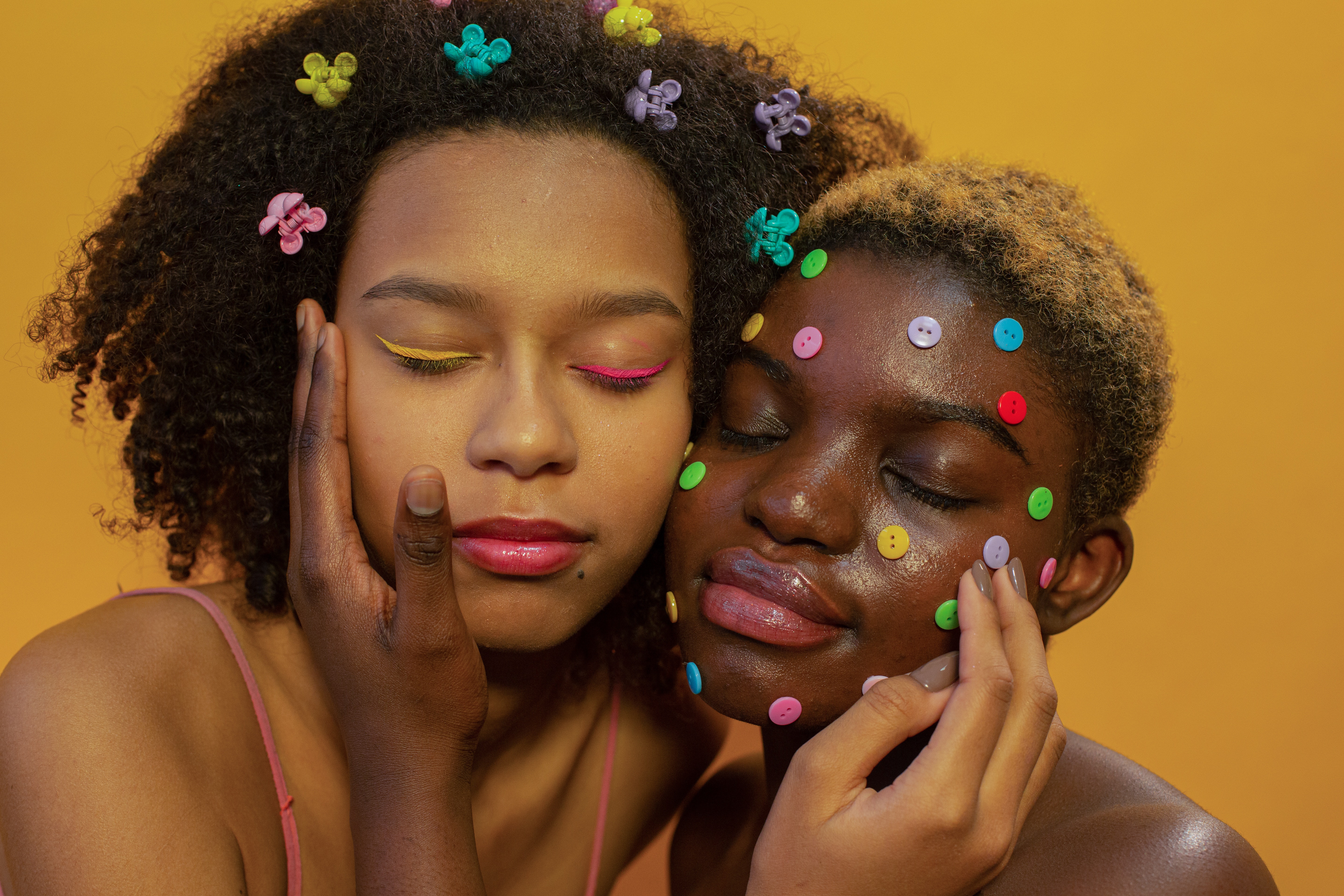 Two ladies wearing colored eyeliners. | Source: Pexels
Eyeshadow to Eyeliner: The Water Trick
Water is the simplest and most convenient way to turn eyeshadow into a stunning eyeliner. First, dampen your brush with tap water, then load it with your favorite eyeshadow shade.
Mixing eyeshadow will transform the product into a paste-like consistency, making it easy to apply across your upper and lower eyelids, like a liquid liner.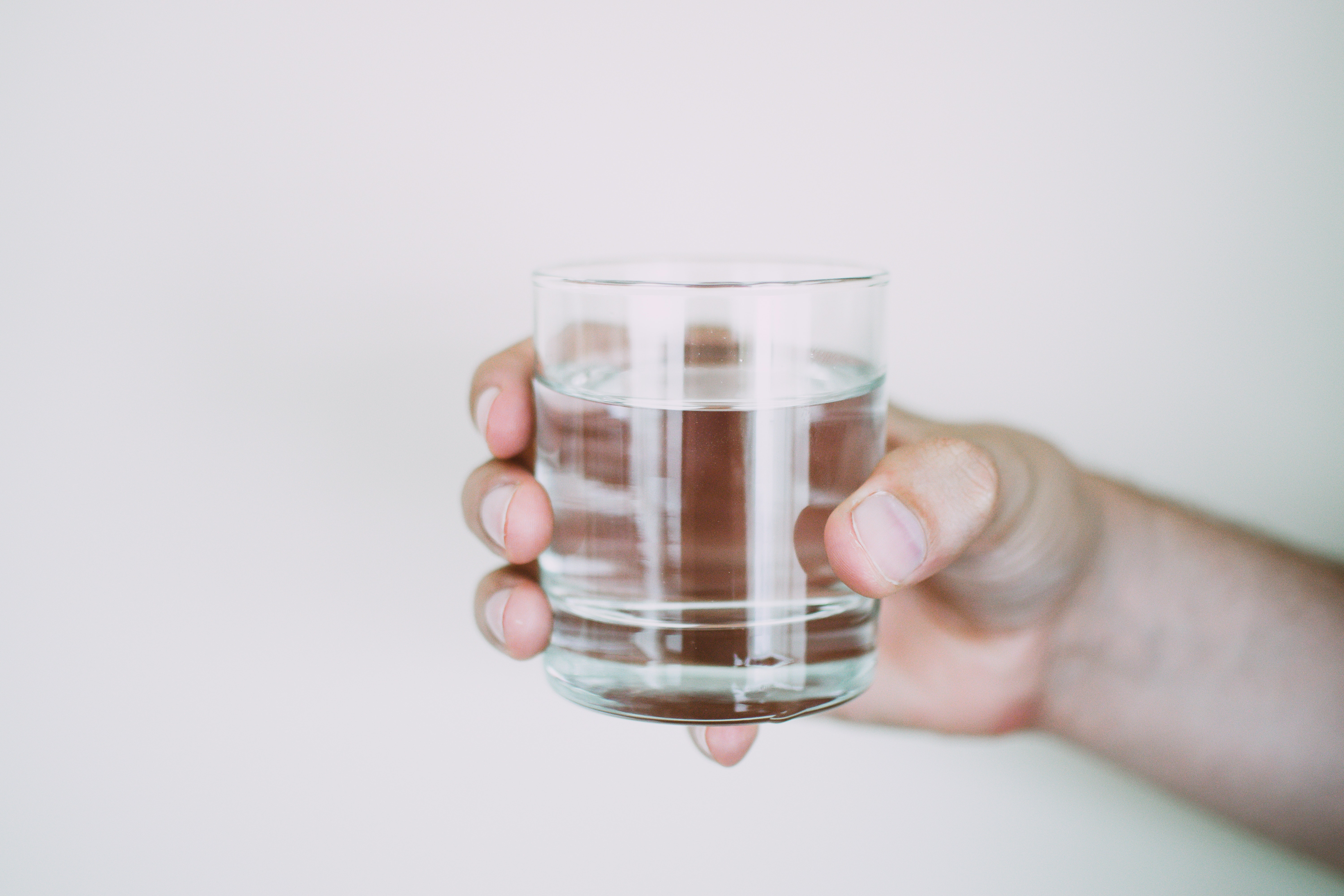 A glass of water. | Source: Pexels
Makeup Setting Spray: Your Eyeliner Game-Changer
A makeup setting spray is another great option for converting powder eyeshadow into eyeliner. This remarkable product ensures your eye makeup stays put for the long haul.
For makeup enthusiasts, following this technique is relatively easy. Simply load your brush with some setting spray spritzes, apply it over your chosen eyeshadow, and then onto your eyelids.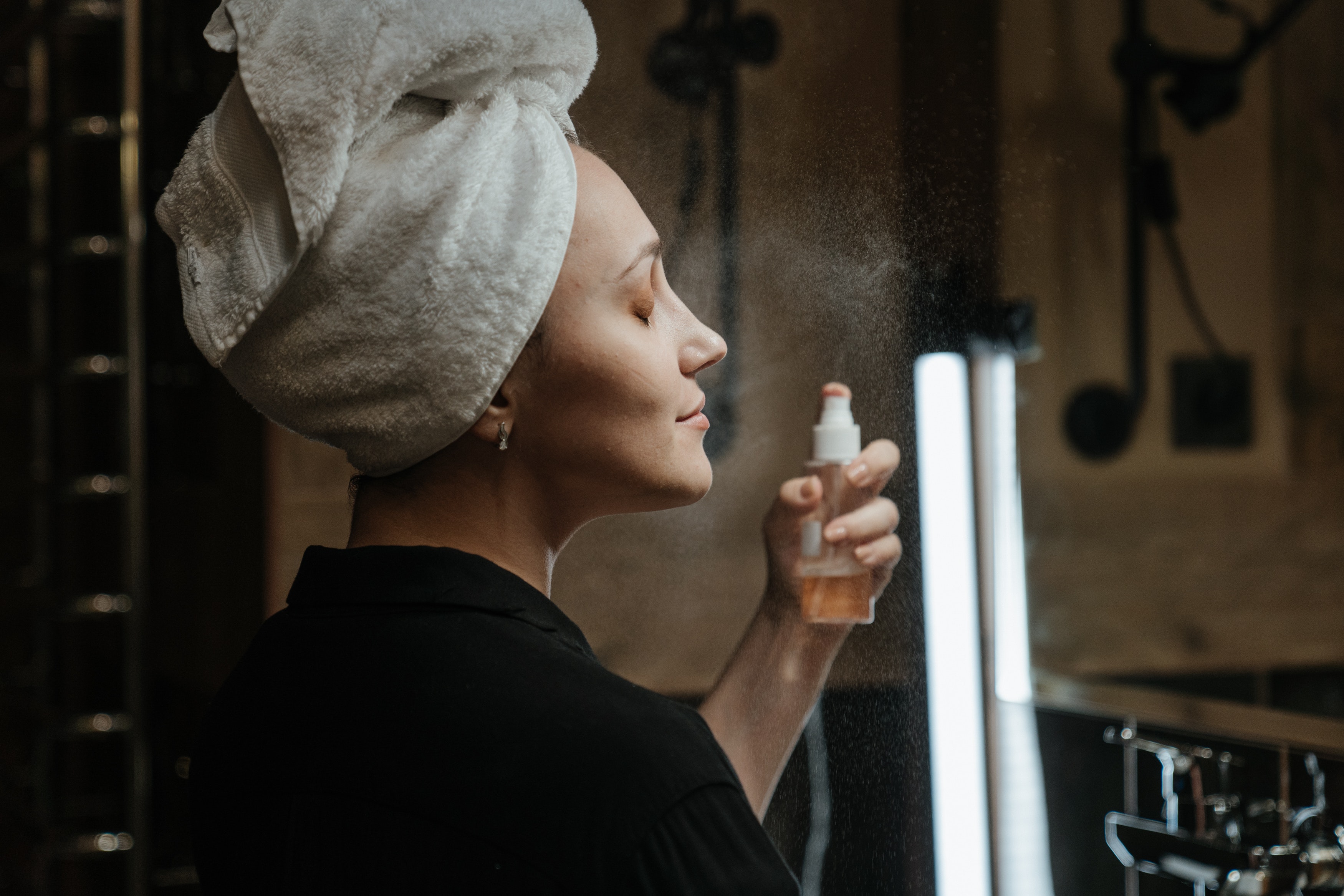 A woman applying setting spray. | Source: Pexels
The Surprising Eye Drops Trick
Often used for medicinal needs, eye drops might not be the first thing that comes to mind when you think about mixing. Surprisingly, they're a safe and unexpected addition to your eye-friendly repertoire.
To master this unique approach, simply squeeze a few drops onto your brush, dip it into your desired eyeshadow shade, and glide it on just as you would with your everyday eyeliner.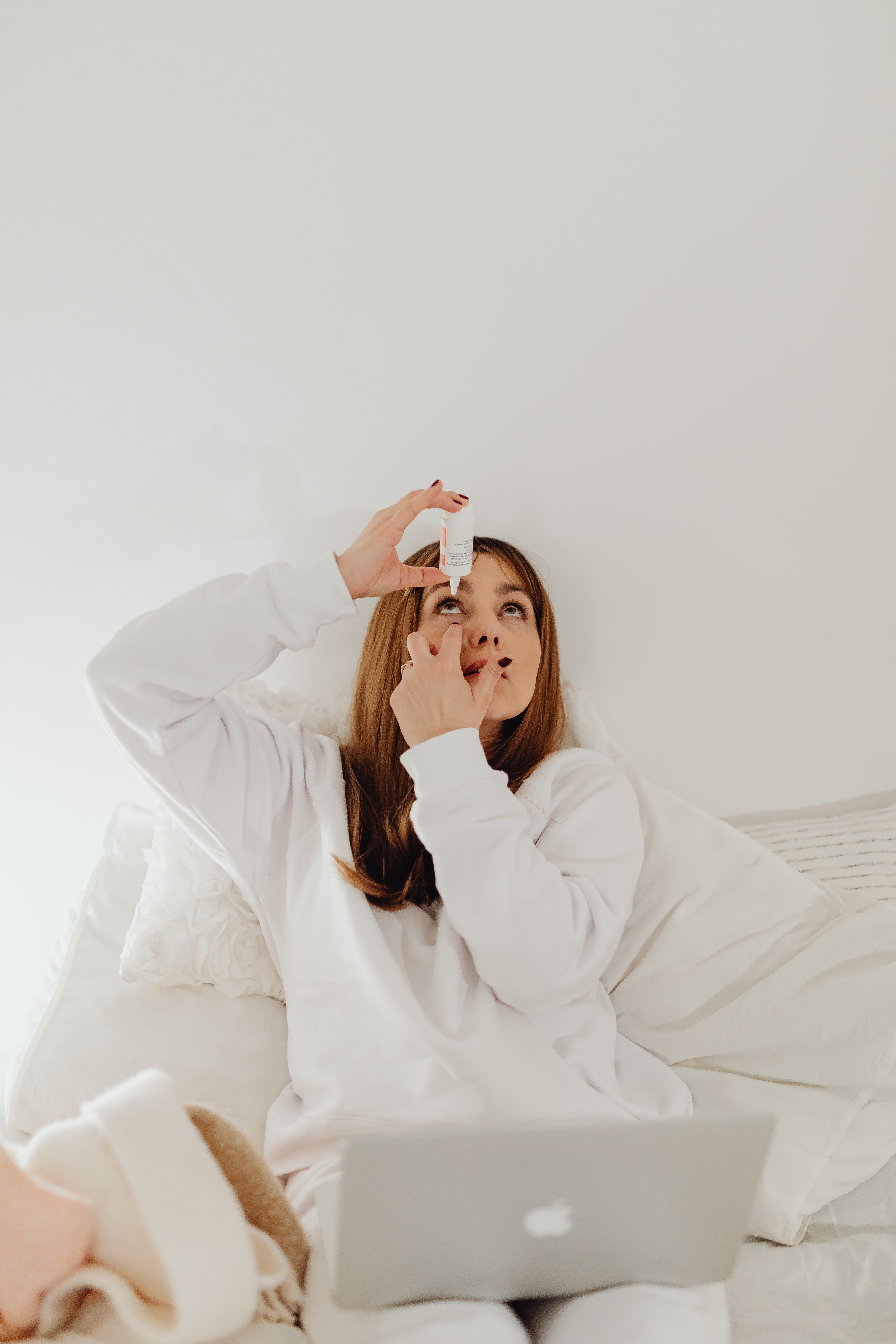 A woman applies an eyedrop to her eye. | Source: Pexels
Working with Your Regular Eyeshadow
Even if you are only equipped with a single eyeshadow and a brush, you can skillfully craft a mesmerizing, smudged look that exudes beauty and confidence.
While it won't grant you the laser-like precision of a liquid liner, it will give you a smoldering smudge that can grab someone else's attention.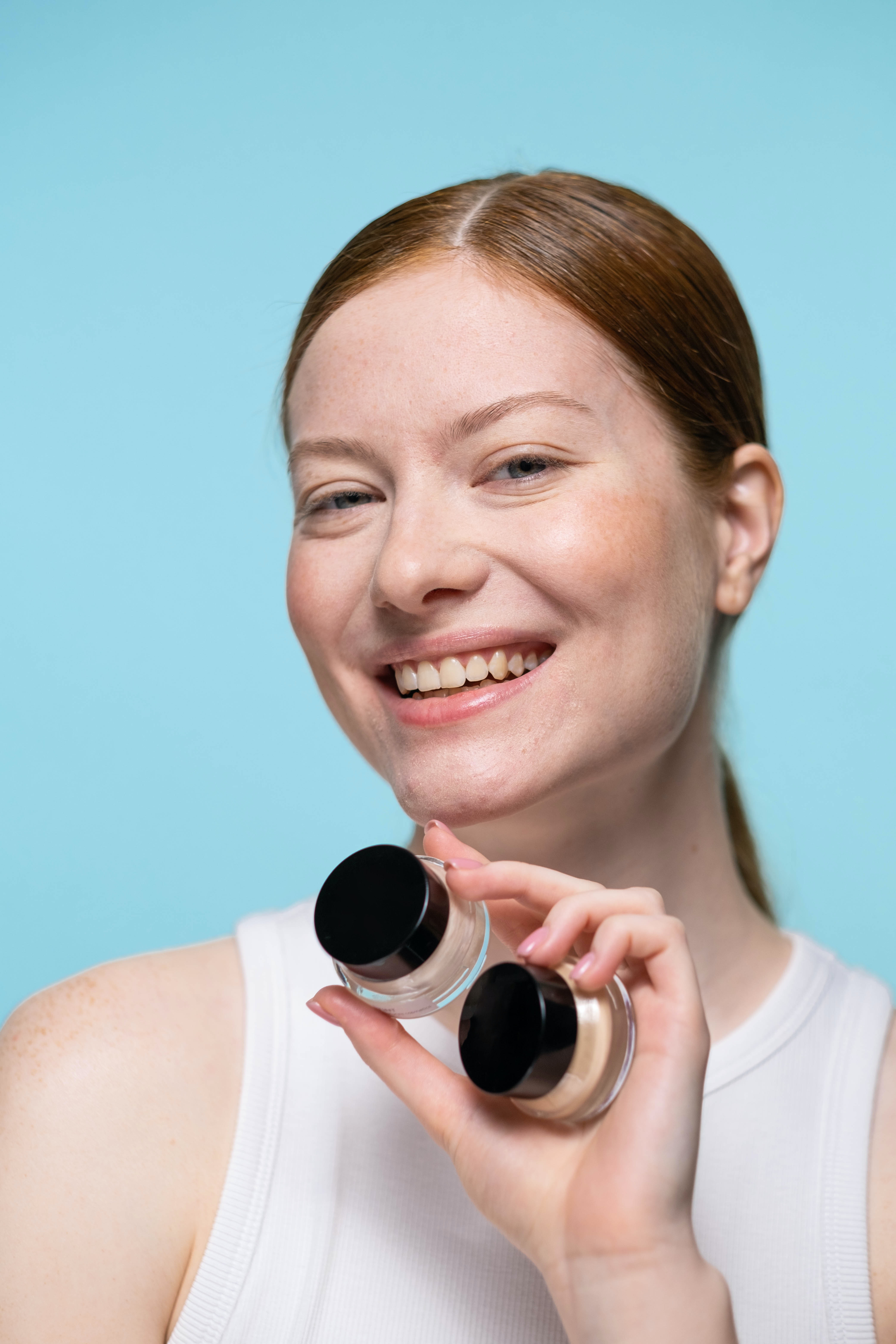 A woman holds two small eyeshadow color pans. | Source: Pexels
Using Creamy or Gel-like Eyeshadow
Using creamy eyeshadows or gel-like consistencies can also double up as eyeliners. This trick simplifies the blending and smudging process and offers versatility in your eye makeup routine.
Simply dip your angled brush into your chosen shadow and smudge it along your upper eyelid and beneath your lower lash line to create your eyeliner look.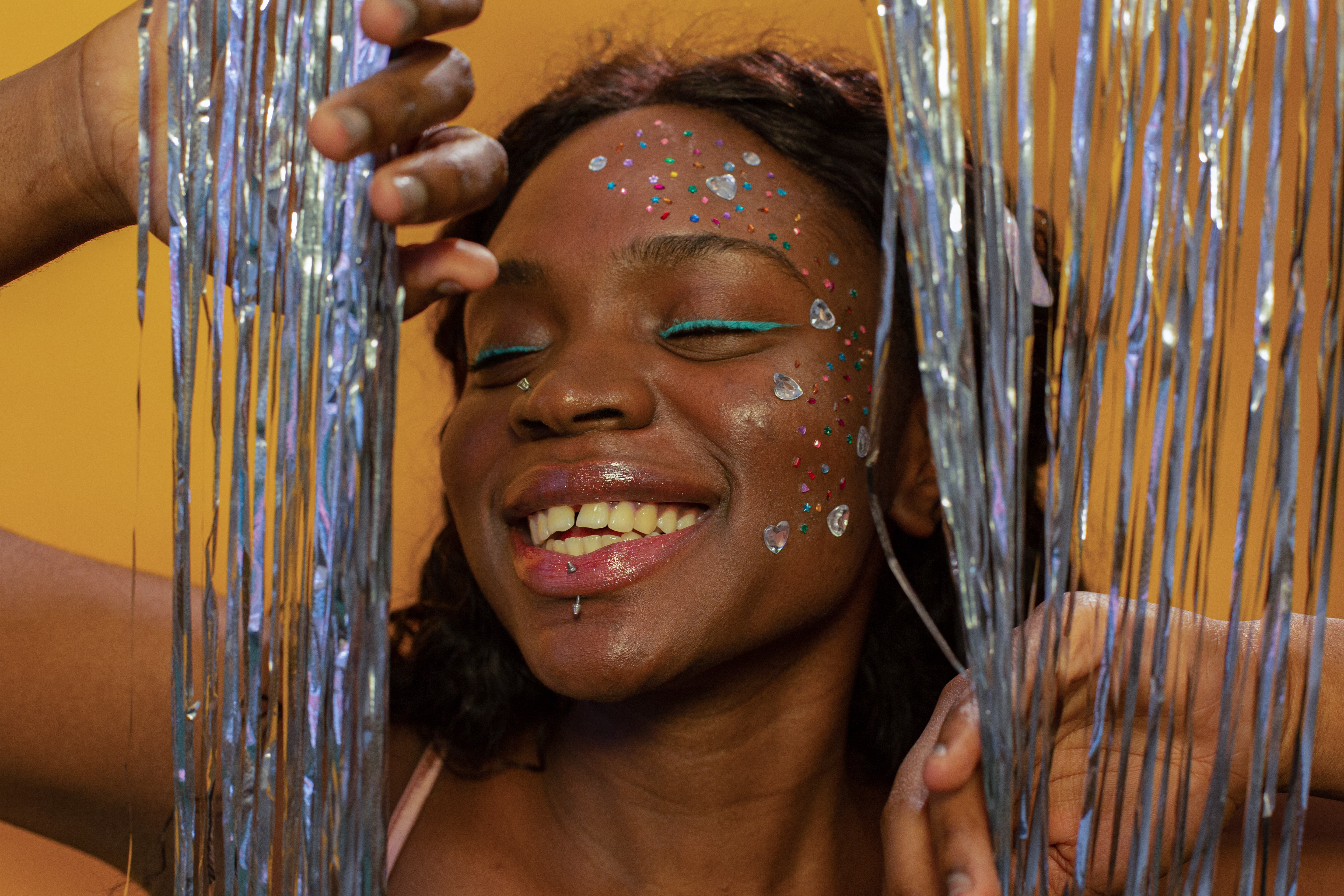 A woman poses and shows off her bright-colored eyeliners. | Source: Pexels
Another Round of Eyeshadow to Eyeliner Makeup Hacks
Elevate your eyeliner game with these trendy hacks celebrated by the beauty community. One can use a clear, waterless fluid that intensifies pigments, prevents smudging, and stops makeup from creasing.
Makeup enthusiasts also love the convenience of a versatile, slightly sticky mixing medium for seamless application, especially for loose pigments with glitter. Meanwhile, a mixing liquid is recommended by makeup artists and enthusiasts for creating metallic eyeliners.
For those looking for a budget-friendly eye makeup product, one can opt for an eyeliner kit with a water-based formula, a mixing brush, and a blending container for personalized eyeliners without breaking the bank.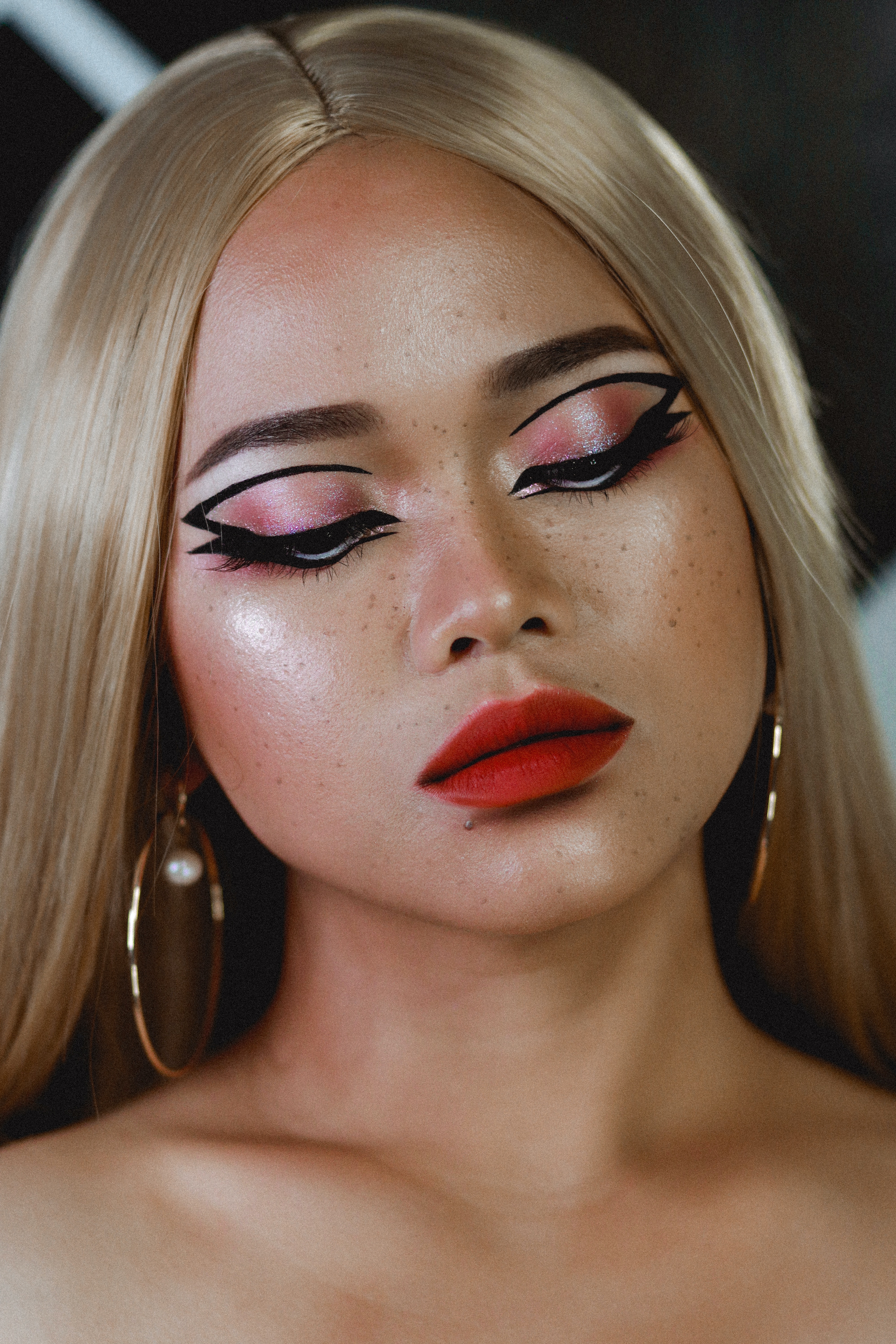 A woman shows off her stylish eyeliner and eyeshadow makeup. | Source: Pexels
Using a Makeup Primer as Base for Eyelids
A makeup primer is essential for a long-lasting eyeshadow-as-liner look, regardless of your eyelid type. According to makeup artist Savannah St. Jean, it extends the longevity of your makeup, preventing faded eyeliner and creased eyeshadow.
This makeup technique creates a smooth base for products to adhere to, ensuring your makeup stays vibrant and crease-free throughout the day or night.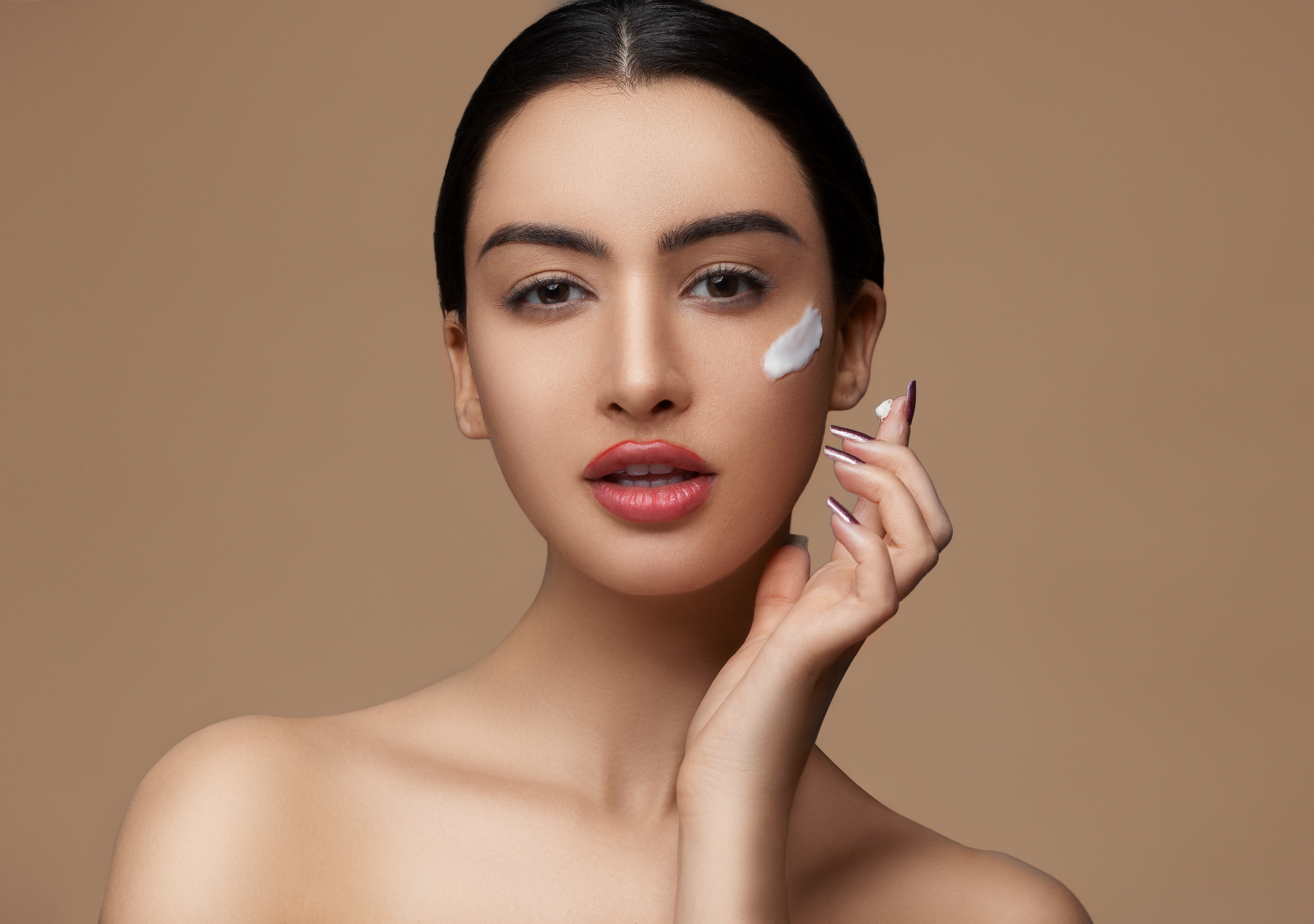 A woman applying makeup primer to her face. | Source: Pexels
Using the Right Brushes for Applying Eyeliners
Selecting the right set of makeup brushes for applying eyeliner is crucial for achieving different levels of detail. Notable makeup artists suggest various eyeliner application brushes, each with unique characteristics.
A long, thin, pointed brush is recommended for precise and intricate line work. Meanwhile, a flat definer brush covers more prominent areas and provides intense color.
Meanwhile, a sharp, pointed-angle brush allows for easy eyeshadow application, creating a softly painted, smoky look with minimal effort.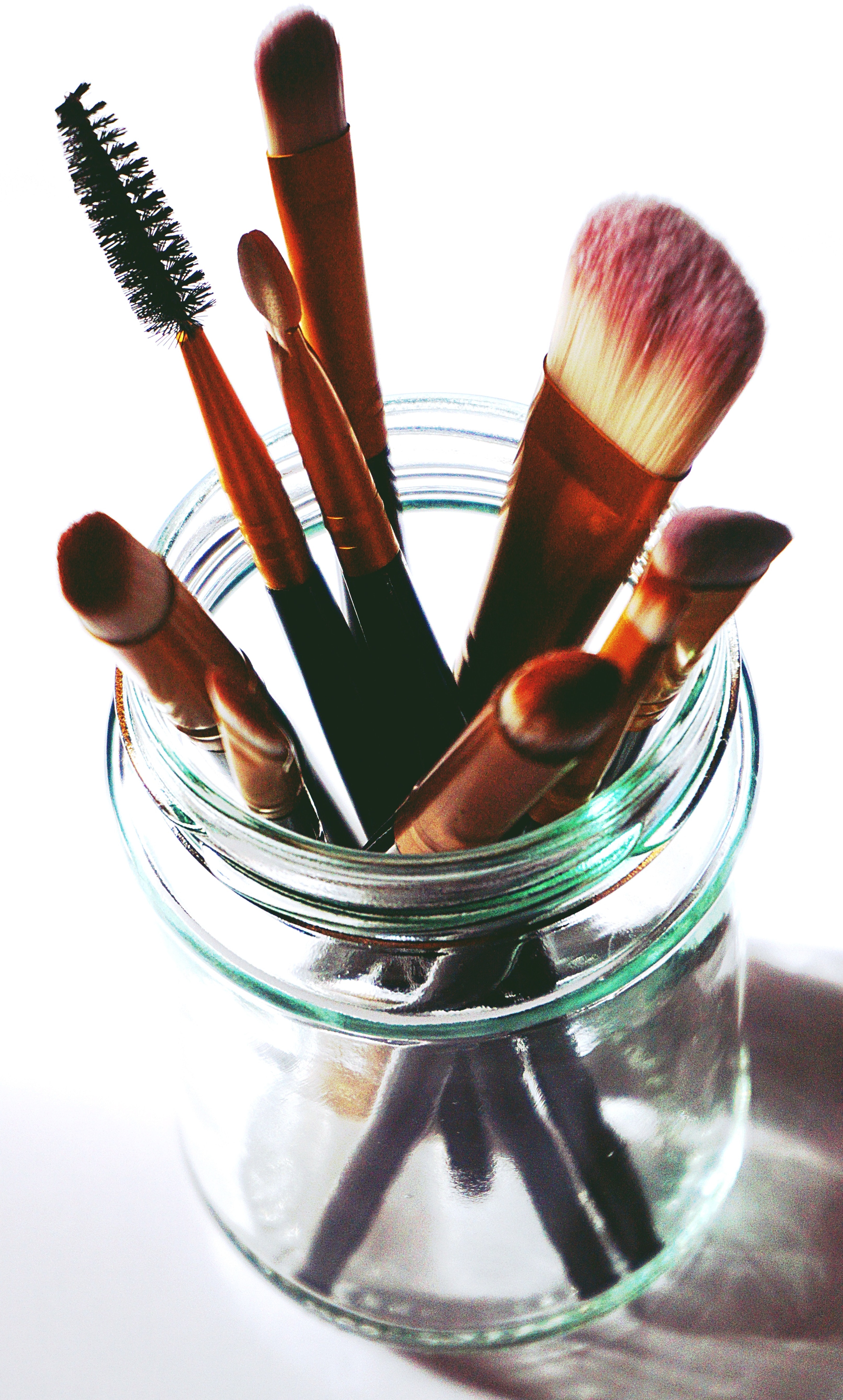 A container of makeup brushes. | Source: Pexels
With the right set of makeup brushes, these will perfectly complement your needs. Embrace this journey of discovery, and you will ultimately discover the ideal brush to elevate your creative pursuits to new heights.