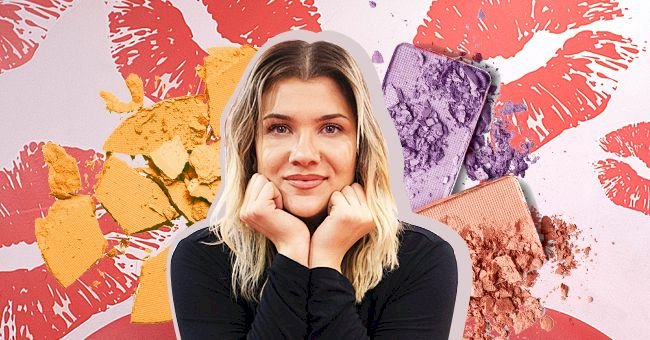 Indie Beauty Brands Inspired By South Asia That Everyone Should Know
As Yoga and Bollywood movies are becoming more and more popular in the West, so are the many skincare routines and home remedies of the East starting to enter our homes. The ancient secrets to eastern beauty are shared by those who have taken the West into their confidence.
"Authenticity is a distinction that defines Indian culture, where beauty rituals are vibrantly rooted in female identity. From mother to daughter, generation after generation, Indian women pass on ancient, all-natural rituals, sharing methods and ingredients that have stood the test of time."
These brands are championing culture, diversity, and global ingredients. Here are 5 South Asian inspired brands that people are talking about.
1. Aavrani
Co-founder, Rooshy Roy, a former finance professional at Goldman and Warburg Pincus, never fully embraced her dual Indian-American identity as a child of immigrants growing up in a predominantly white neighborhood in Michigan. Aavrani is her way of reclaiming the customs and cultural practices of her roots.
Rooshy brings the authentic rituals from her family home to the products that Aavrani produces. She introduces us to the ingredients commonly found in South East Asia, such as coconut oil, turmeric, and almond oil. Each product is made from natural ingredients, is non-toxic, paraben- and cruelty-free.
In addition, Aavrani, in partnership with the Shanti Bhavan School, gives back to the people of India by educational interventions for children from impoverished backgrounds.
2. Ranavat Botanics
Michelle Ranavat, the founder of Ranavat Botanics, grew up in Milwaukee, Wisconsin. However, she took inspiration from her cultural background and her science studies (Michelle has a Masters in Science Engineering Management) to develop products that would highlight botanical ingredients.
In Ranavat Botanics About Page, she says that beautiful skin requires consistency, like eating well and exercising to maintain health. Michelle says that Indian women pay attention to what they put on their skin, so she personally scouts and identifies each ingredient. She believes in simple ingredients and their potency
Michelle thrives on pure ingredients and real connections. She lives by her father's words to never compromise on her ethics and is not after what is good for sales or what's trendy.
3. Avya
Unable to find skincare products to suit her sensitive skin in London or New York, Deepika Vyas teamed up with her nephew Dr Tanuj Nakra, a triple board-certified facial plastic surgeon and founded Avya. The name is Sanskrit for "first rays of the Sun," and Deepika believes that the brand heralds a new dawn for skincare.
Deepika and Tanuj took inspiration from generations of family and friends daily routines and harnessed the power of ancient ingredients like Neem and Turmeric. Though drawing on the wisdom of the past, Avya also uses modern technology.
"We are committed to creating formulations that are effective, whether it be our AVYA Qusomes, a nanotech molecule delivering ingredients deeper into the skin, or sourcing a colourless, odourless active ingredient of turmeric—tetrahydrocurcumin,"
4. Sahajan
Toronto-based Pharmaceutical executive, Lisa Mattam, developed the skincare brand using ayurvedic traditions from her childhood. Ayurveda, which means the Science of Life, seeks to understand each person's unique needs, then looks to plant-based remedies and other practices, such as yoga and meditation, to achieve that balance.
It was important to Lisa that these traditions were effective, so she worked with two ayurvedic doctors in Kerala to develop the collection using potent ingredients. All of Sahajan's product claims are backed up by clinical studies and consumer testing.
5. Hi Wildflower
Hi Wildflower is a brand created by the American novelist of Bangladeshi descent Tanwi Nandini Islam, popularly known as Tanais. While researching her novel, Bright Lines, Tanais became knowledgeable about herbalism and Ayurvedic practices.
The novelist launched Hi Wildflower to address the need for ritual and self-care in this hectic world. It is a socially conscious brand. The botanical ingredients are sustainable and ethically sourced. Tanais's Brooklyn surroundings, as well as her motherland, Bangladesh, inspire the line of cosmetics and perfumes.