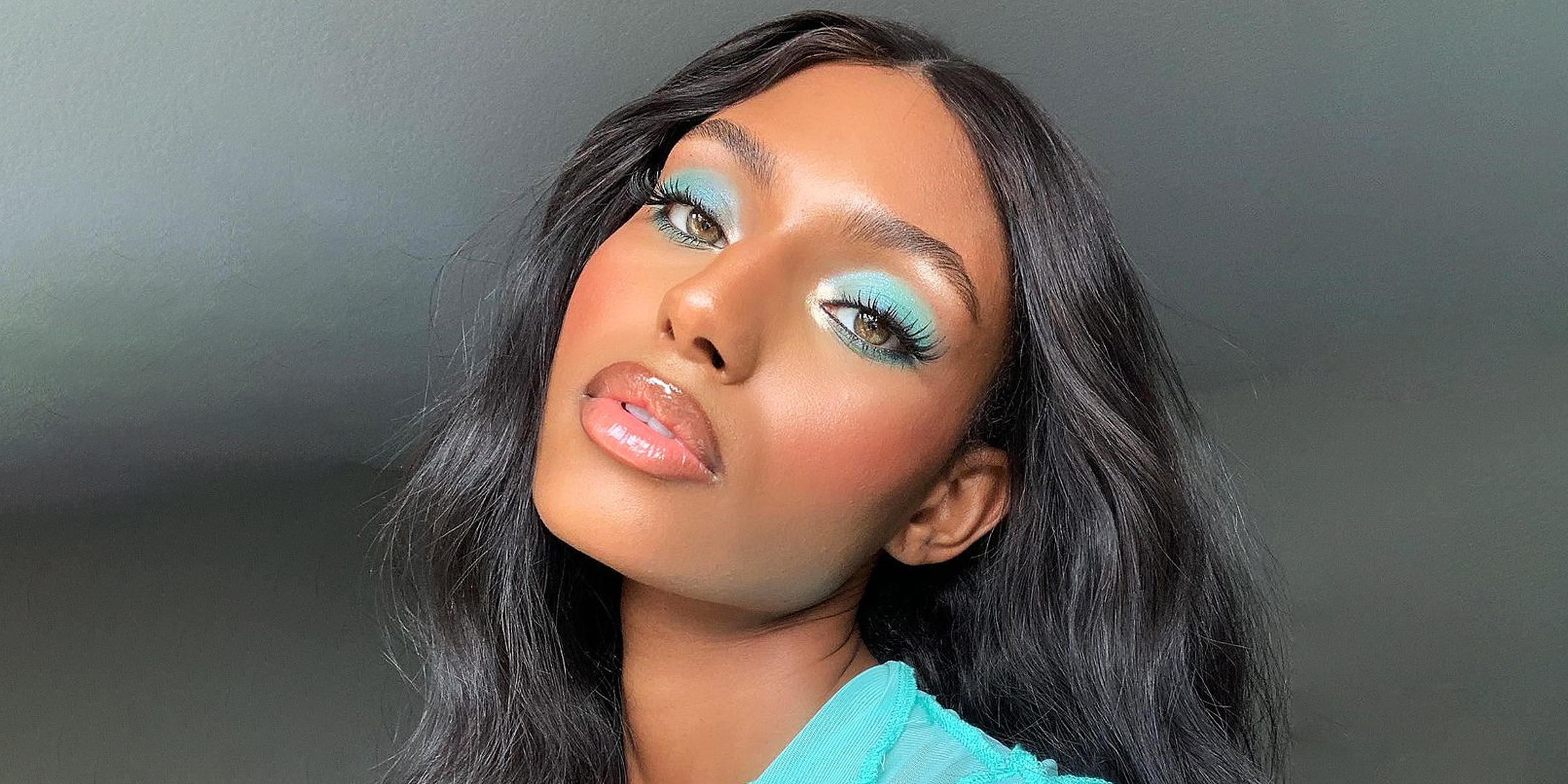 A woman with Y2K-inspired blue eyeshadow | Source: Instagram/sydneyjharper
Y2K Makeup Ideas: Reliving Nostalgic Glamour for the Modern Age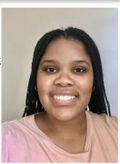 The makeup world is an ever-evolving playground for creative expression, and since 2020, the nostalgic feel of Y2K makeup has come back into style. And with the help of professional makeup artists, you can achieve the perfect Y2K look.
Amidst the viral "clean girl" aesthetic and the trendy natural look, beauty influencers and fashionists decided to pay homage to the iconic style of the 2000s, bringing splashes of color and dollops of lip gloss back into fashion.
However, while Y2K makeup trends often look effortlessly chic, they can be challenging. Fortunately, professional makeup artists and beauty gurus have rounded up all the tips and tricks you need to rock an array of Y2K trends.
What Is Y2K Makeup?
Y2K makeup is characterized as the sum of some of the best makeup trends from the 2000s. During this time, Christina Aguilera and Gwen Stefani — and other celebrities — were the poster girls of makeup trends centered around soft hues, glitter, butterflies, thin eyebrows, and a lot of lipgloss. Celebrity makeup artist Kenneth Soh said:
"Y2K was such a huge thing if you lived through it. For me, it was very plucked fine brows, lots of shine on lips and lids, matte faces, and shimmery colors."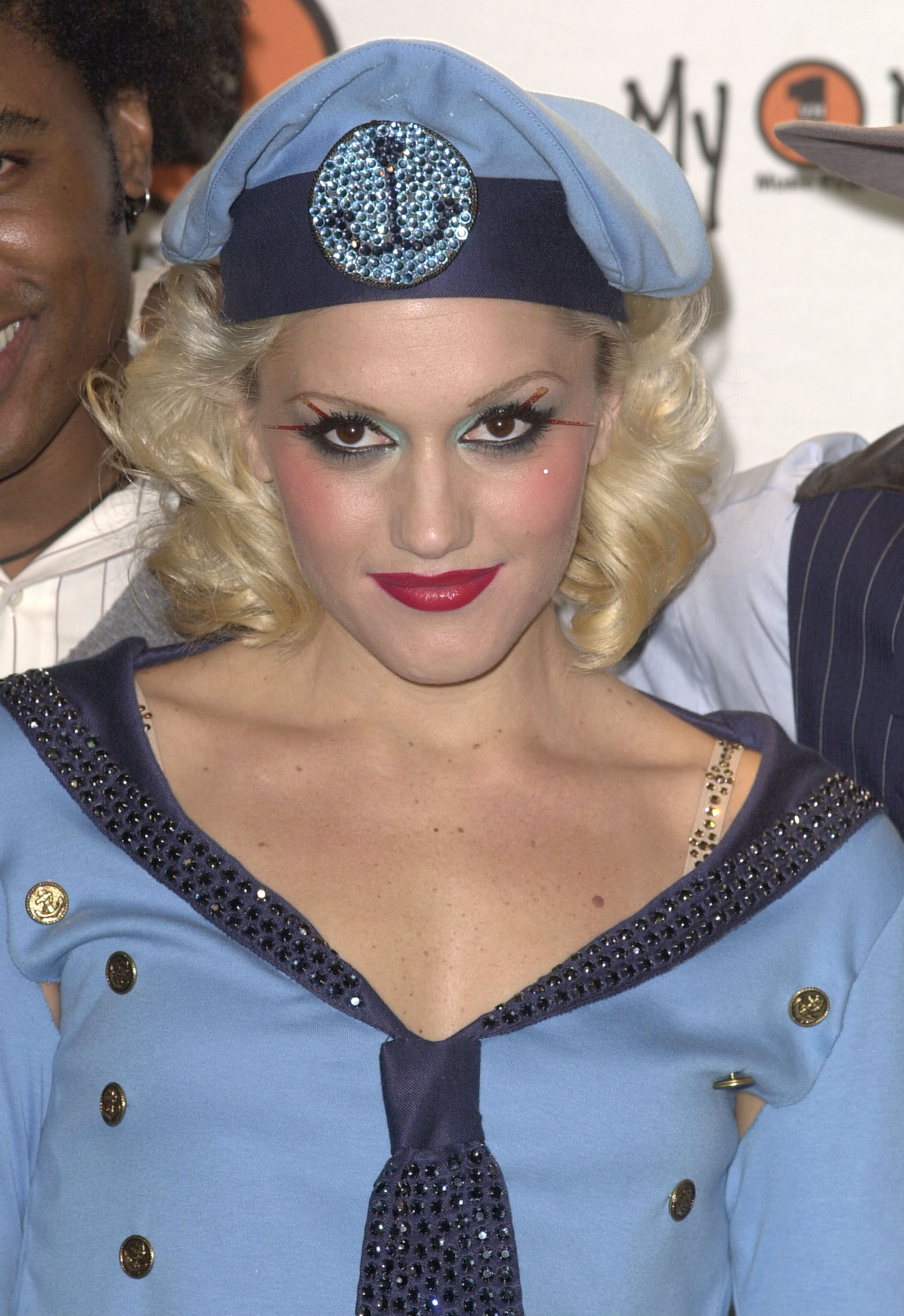 Gwen Stefani at the 2000 My VH1 Music Awards in Los Angeles, California. | Source: Getty Images
Why Is Y2K Makeup Cool Again?
Modern-day Y2K makeup trends were inspired by the playfulness of the 2000s and made their way to the forefront of current-day beauty looks during the Covid-19 pandemic. During this worrisome time, minimal beauty trends were the in-thing.
However, what started as a nod to the makeup looks from the 2000s turned into a wave of beauty influencers and makeup gurus bringing back the playfulness of the 2000s beauty scene through colorful eyeshadow pallets, rhinestones eyelashes, overdrawn lip liner, and a full-blown aesthetic.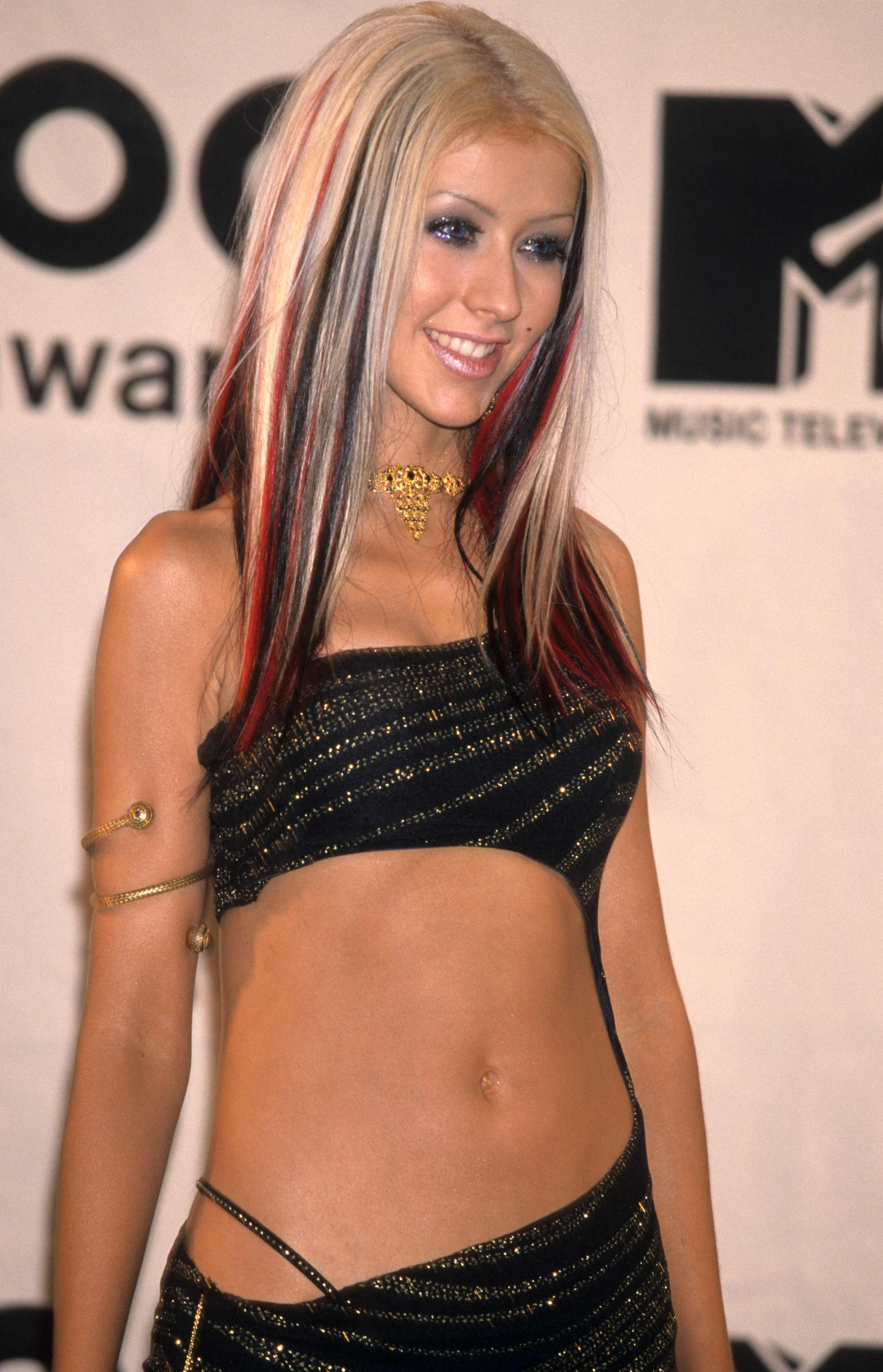 Christina Aguilera at the 2000 MTV Video Music Awards in New York City. | Source: Getty Images
A Step-by-Step Tutorial on 5 Y2K Makeup Trends
A Y2K makeup trend that has stood the test of time is the classic smokey eye. This look can be achieved by prepping the eyelid with a mid-tone eyeshadow as a subtle smokey base and applying a liner along the lash line.
Then, you can go in with a dark-toned eyeshadow, blending halfway up the lid and into the lid shadow and smudging it out with your fingers for a smokier finish. However, to really add a Y2K touch to your makeup, swap out the black for more fun and eye-catching color, like blue eye makeup.
For this look, you can really play around. You can use blue eyeshadow on your lids or try the double-lining Y2K makeup trend, where you line your top and bottom eyelashes. You can also use blue to create a winged eyeliner effect and apply mascara or glitter as a finishing touch.
Go for the butterfly eyeliner look to channel your inner artist while doing your makeup. New York City-based makeup artist Jonet Williamson said, "Start with a white or neutral cream base and spread it in the shape of the wing."
After applying your base and nailing the shape of your butterfly wing, go in with some color and finish the look with eyeliner. Having a darker lip liner and ultra glossy lips is another timeless Y2K makeup trend that starts with applying a lip liner that is a shade or two darker than your natural lip color.
However, if you're after a Megan Fox-inspired lip from "Jennifer's Body," you don't want to use lip liner shades that are too harsh to keep that natural pouty look. And once your lips are lined, make it shine with your favorite lip gloss.