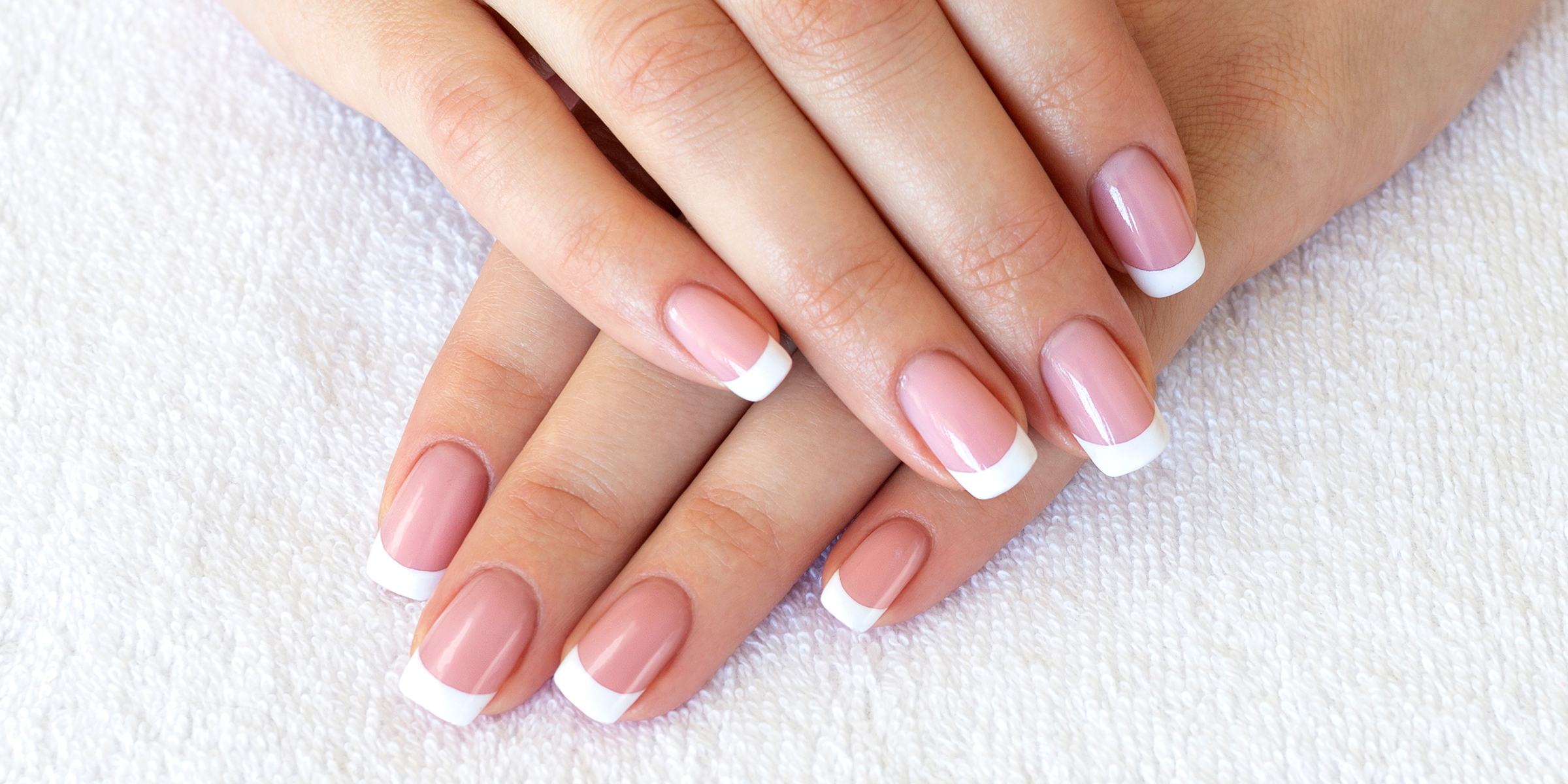 A close-up image of hands with a French manicure. | Source: Shutterstock
French Manicure 2023: Top 10 Ideas to Try On Your Nails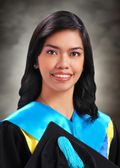 The French manicure is a timeless nail design. In recent years, it has evolved into something new, as most nail art enthusiasts have put a creative spin on its traditional style.
French manicure is known for its clean and elegant look that mimics the appearance of healthy, well-maintained nails. This typically gives the illusion of longer and more slender nails.
Over the years, this classic nail manicure has undoubtedly evolved into a stunning form of nail art. Its modernized version blends various designs, motifs, and textures.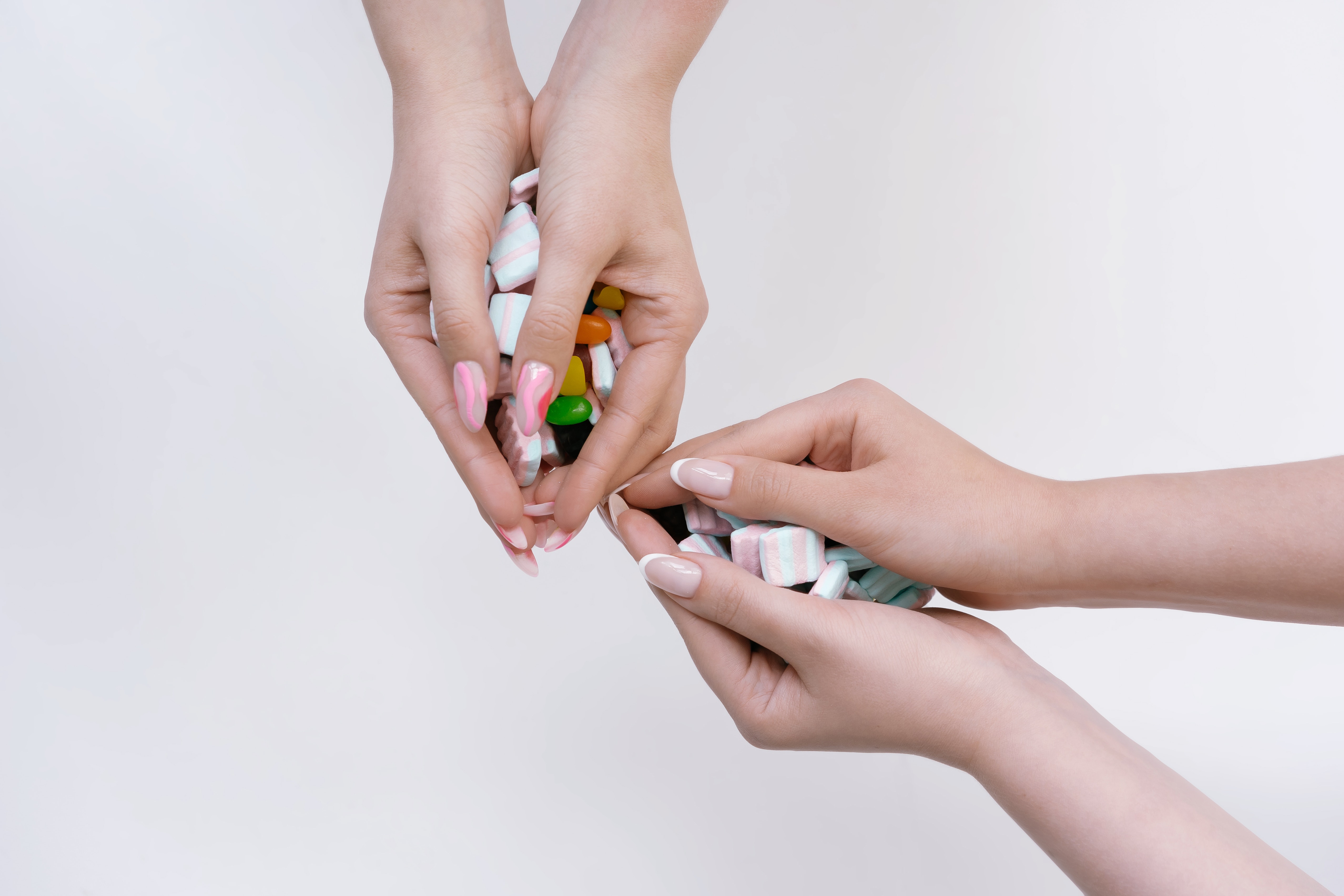 An image featuring the hands of two women adorned with trendy nail manicures. | Source: Pexels
Classic Techniques in Applying a French Manicure
The French manicure, known for its classic and clean appearance, is a timeless nail style ideal for those who appreciate an elegant and understated look. A sheer pink or beige tone is applied to achieve a French manicure, followed by a white polish tip on each nail.
The application process typically takes 45 minutes to an hour, making it a relatively quick salon treatment. When done with gel polish, a French manicure can last up to two to three weeks, while regular polish versions may endure for up to seven days.
Removal is straightforward, using acetone for gel manicures and regular nail polish remover for non-gel options. The French manicure's enduring appeal lies in its simplicity and ability to exude a timeless sense of style.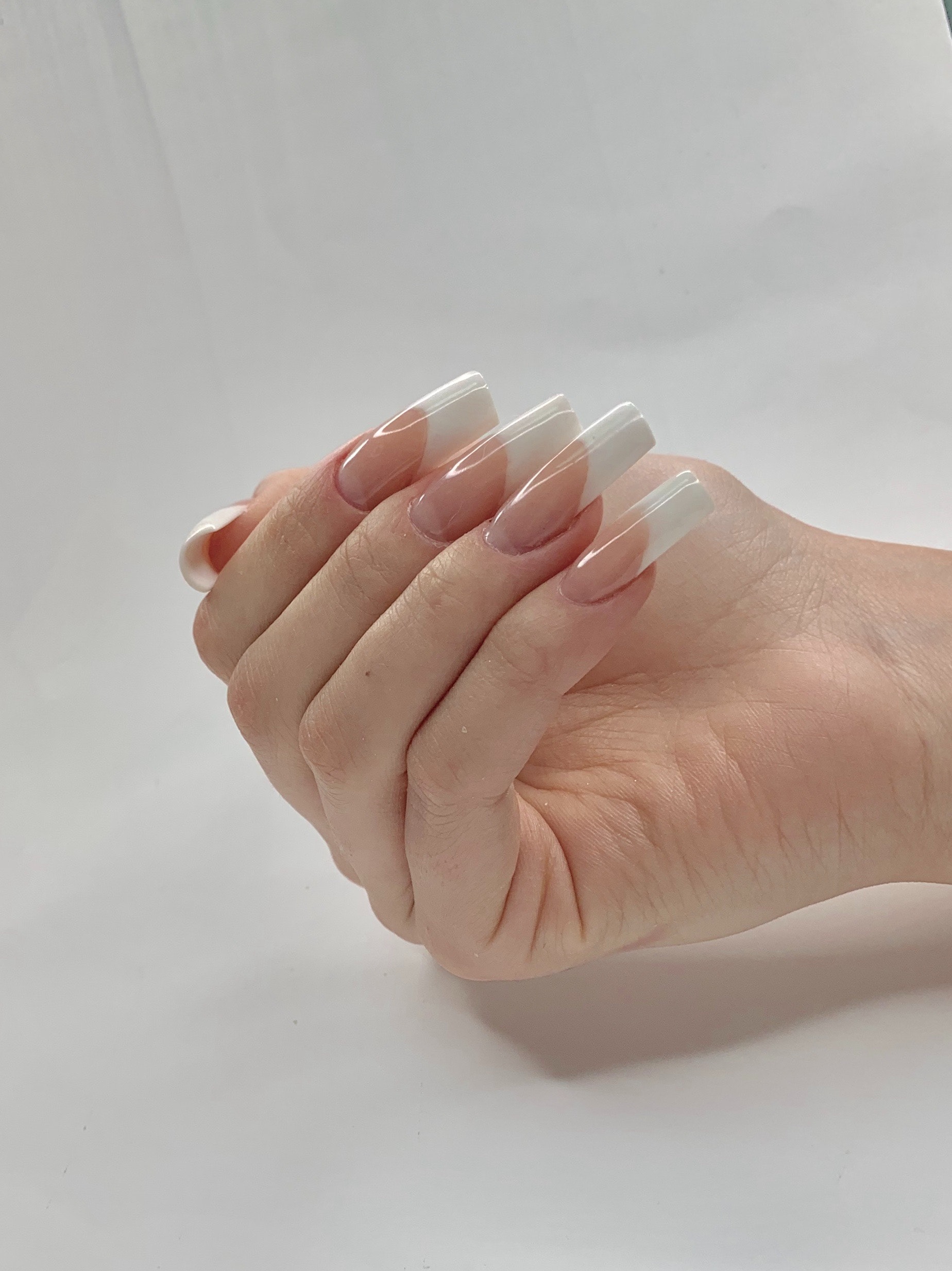 A woman's manicured nails. | Source: Pexels
Creative French Nail Styles to Experiment with Today
When it comes to stepping up your nail game, the possibilities are diverse as your ever-changing moods, fashion choices, and hairstyles. You can follow many French manicure styles or simply let your whims guide you to the perfect one. Here are ten ideas to try.
First on the list is the Inverse French. This is where the line graces the cuticle instead of the tip, offering a fresh twist on the classic look. The second style is the Blush French, which perfectly combines a pink base and white tips.
The third style is the Metallic Micro French for those wanting extra glamour. This style features subtle gold or silver on your fingertips that appear like shiny pieces of jewelry.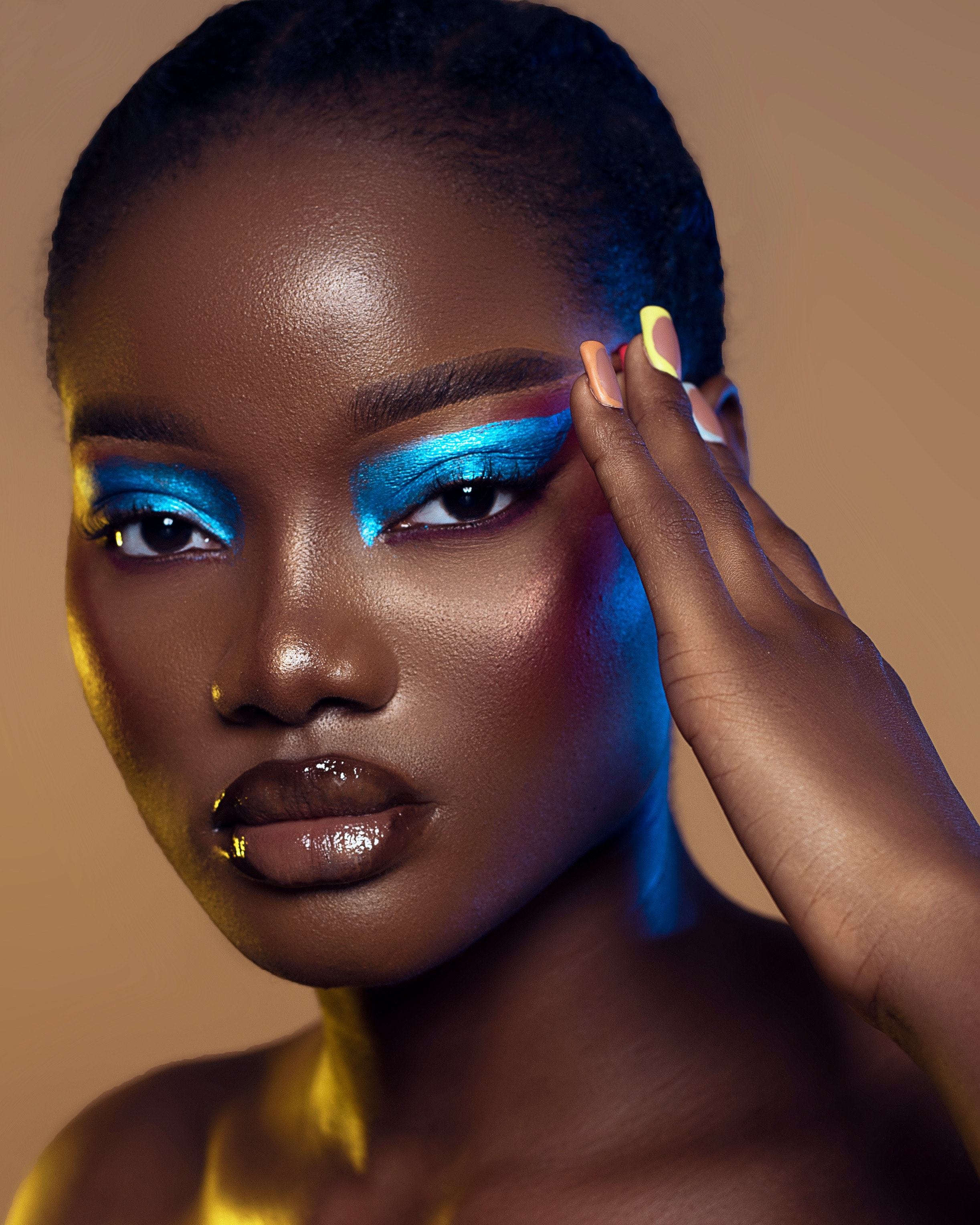 An image of a woman displaying her strikingly manicured nails. | Source: Pexels
The fourth style is the Barbie French; as the name suggests, it uses various shades of pink. Meanwhile, the fifth style is the Chrome French, which features metallic or vibrant colors on your fingertips.
As for the sixth option, consider the Multi-Stripe French style, which involves applying random stripes or patterns to your fingernails. The seventh option is the Matte French style, which has a textured look achievable with a matte base.
If you want to play a bit of nail color-blocking, go for this eighth option—the Criss Cross French. This eliminates the need to choose just one shade. Meanwhile, if you're in the mood for a beach vibe, you can go for this ninth option, the Mermaid French, using a shimmery topcoat and sea-inspired colors.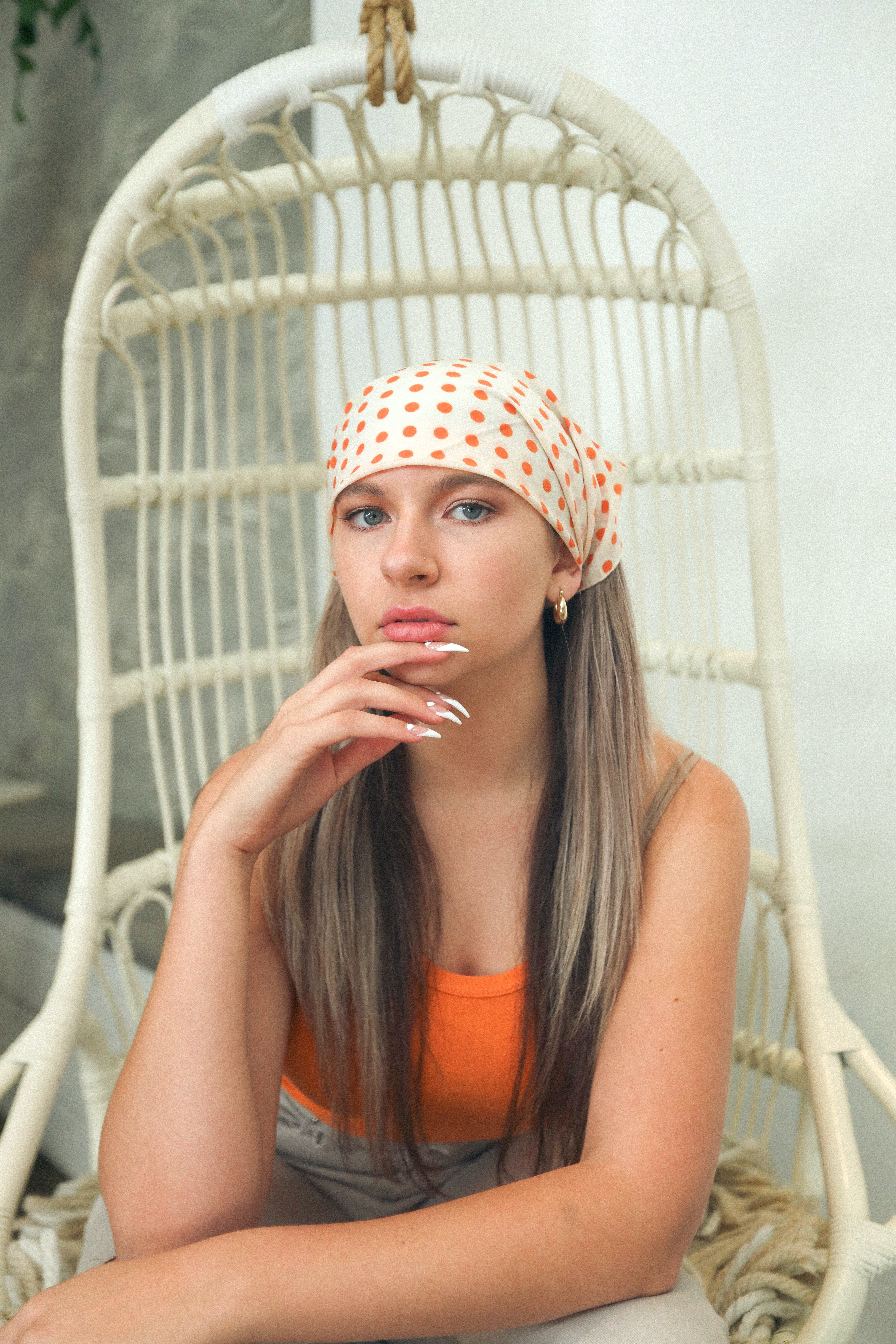 An image of a woman displaying her well-designed nails. | Source: Pexels
Lastly, there's the Flip-Flop French pattern. This style is an excellent option if you're looking for a funky twist. It features fully painted nails alternating with one reversed French manicure.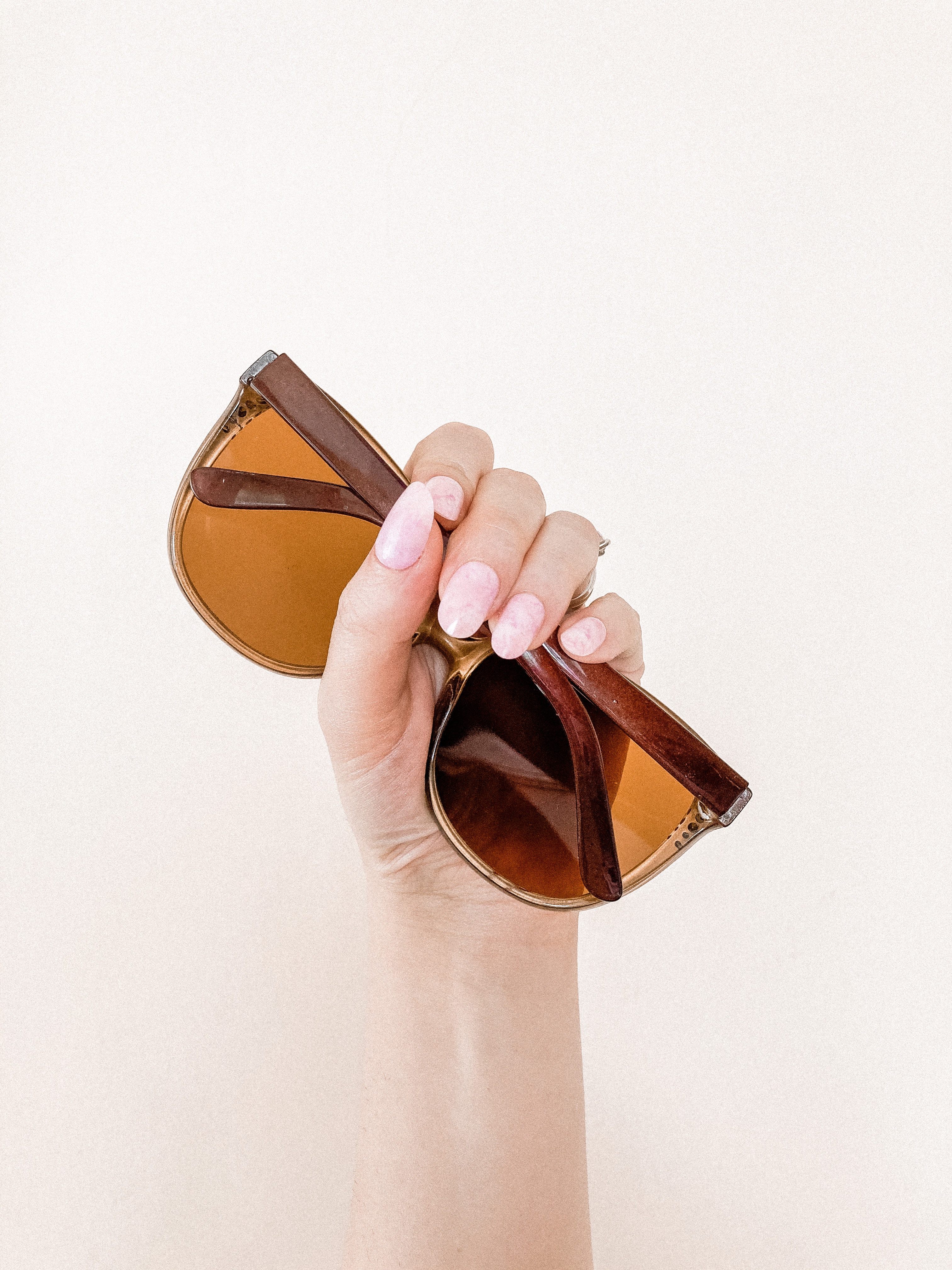 An image of a hand holding a sunglasses. | Source: pexels
How to Improve Your French Manicure
When it comes to giving yourself a manicure, there are a few common mistakes that can impact the quality of your results. First and foremost, not washing your hands before applying polish is a misstep many make. The natural oils on your nails, often transferred from your fingertips, can hinder the adherence of polish.
Another mistake to watch out for is filing your nails in different directions. If you treat your nail file like a saw, you risk weakening your nails, making them more prone to peeling and breakage.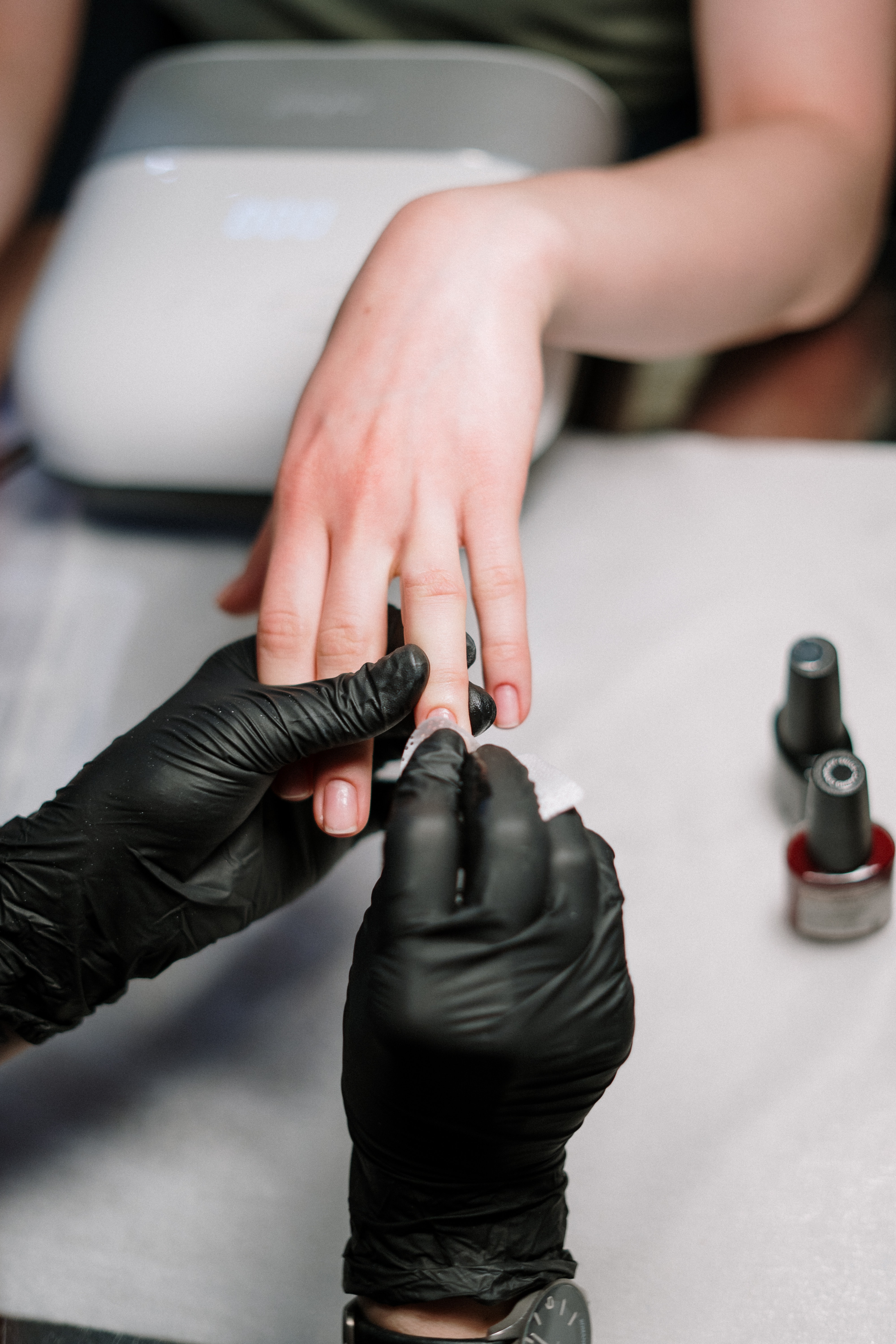 A nail technician cleaning a woman's nails. | Source: Pexels
As part of the nail care solution, gently run the file across each fingernail in one direction, starting from the outside edge and moving toward the center. Another common mistake is forgetting to buff your nails.
This often-overlooked step is essential as it prevents the buildup of natural oils on your nails, which can ruin your manicure. Buffing not only creates a smooth surface but also eliminates ridges, giving your nails a youthful and well-groomed appearance.